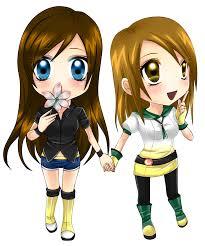 Best Friends & The Bully
"Phew what a day of recording covers, oh no, school is tomorrow! Crap crap crap! OK gotta get ready!" Sky goes to school with her best friend then they hung-out together for quite a bit, but Sky saw this random new kid going to her class getting bullied! Sky steps up, luckily. "HEY! WHO GIVES YOU THE RIGHT TO BULLY THE NEW KID! YOUR CRAZY! NEVER DO THAT OR ILL MESS WITH YOU!" Sky screamed and shook the new kids hand very fast to get back to her 'business' with the bully, but she was too late, the bully smacked her in the head, but Sky stud up then punched the bully as hard as she can on the face, then elbows in the crotch.
(ouch! sorry for the boy viewers!) "Whoa, that was... AWESOME!!" Jade (jade is sky's bff) and the new kid yelled. "Well I am a fighter myself, but I would not say I'm the best at all ha-ha!" said Sky cheerfully and happily. "Hmm, what should I do call the nurse or just leave his injured body here? he-he." questioned Sky when the bully was lying on the ground moaning. "Nah ha-ha!!" Jade said in a bubbly and happy way. "Class is starting soon, we gotta get there fast! Come on!" said Sky in a rushing voice.
Sky and Jade were thinking of hanging out after high school, they agreed. Sky and the new kid are getting to know each other better.....