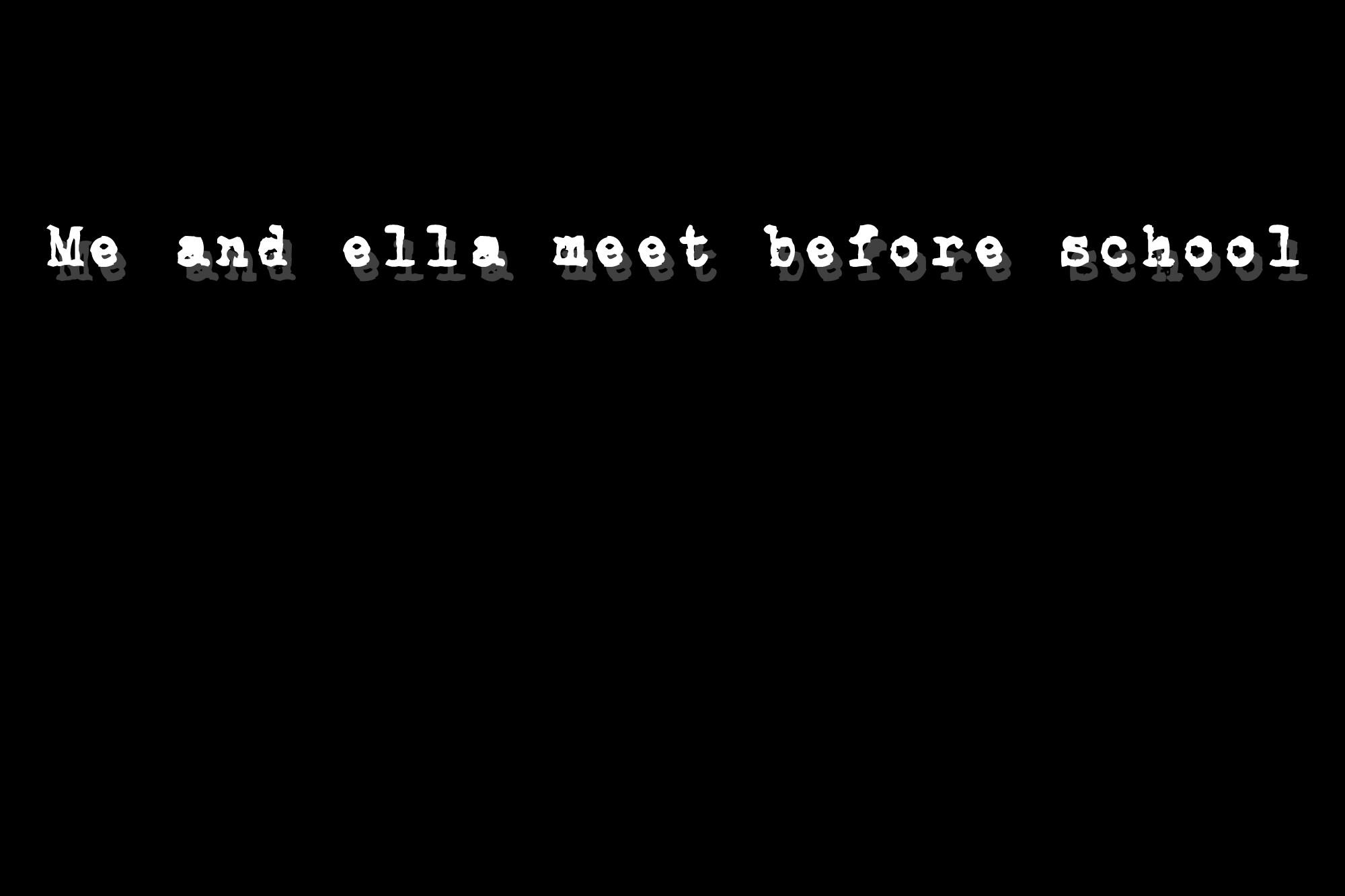 Day 1: Night
Black night and in an alley way next to our high school, it seems its 2 years before I leave for college and yet to find a date.
I'm Alex and i'm a fan of the game Undertale since I was 3 and its been years before I played it again for a reason so dark..
Dark as night and dark as bad luck. I sing a hum thats been living for 600 years, after I think im all good ready to go home i stumble apon
a lady's car called Ella looking at me and peering at me laughing at me singing. Its then i ran far away from her,
Great, lost my way home in a big city, too big and still at the school. I look for home untill, yes that car comes up again
with her lights on extra, I said hi so did she.. The start of something new? That thought could be a flame in love but there could
be another element called water bashing in milliseconds and sleeping on my fire before i cry and cry and.. she asked it. What was I doing.
I replied : Lost in the city looking for home. It was 1AM when she decided to pick me when i said yes for a request to.. Club red.
I knew DJ skills very well and very strong at holding heavy discs of pop and dance and rap and etc but what im saying is this is the start
yes the start! Of something new. We danced we had a great time we drank alot we... Had a date?
Rumors danced in my head while i danced my way out with the horror of the water that'll attack the fire.
Ella was a beautiful girl and she knew how much I liked her. Same as me she thought it was a new day. And there it was Day 1