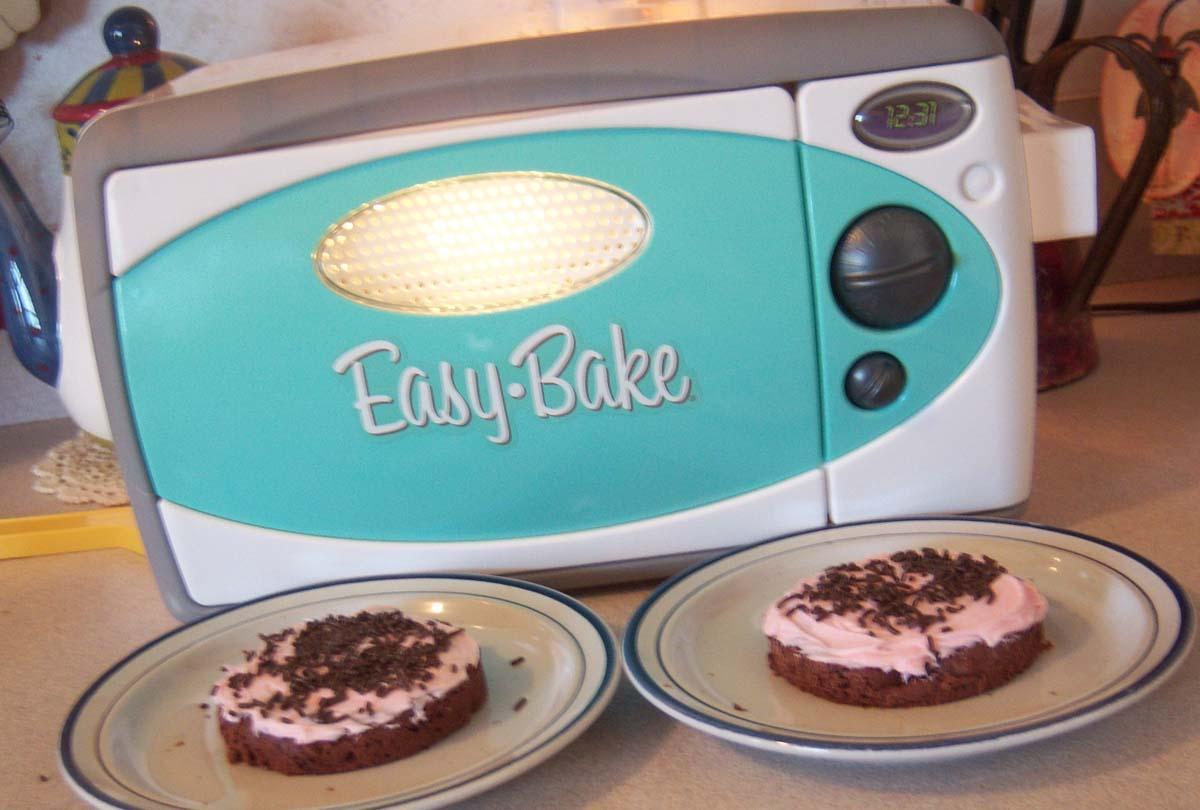 Easy Baking
Ever since I was a small child, I've wanted to own an Easy-Bake oven. The sleek, chrome finish to it's state-of-the-art cooking technology was nothing short of contemporary art. So, as you could imagine, when my mother bought me my first Easy-Bake oven for Christmas, I felt absolutely euphoric. I ripped open the packaging, disregarding any instruction pamphlets. Who needs instructions when constructing and operating an item of such holy properties? I wouldn't dare taint it with my mortal flesh; singed with the sins of my past. So anyway, in a nutshell, I was beyond ready to bake some pastries.
Reaching into the box, the oven grazed my fingers ever so lightly. I retracted them immediately. Time slowed to a screeching halt, as I wanted nothing more than to bask in it's very presence for all eternity. But, alas, there was no time for that. We needed to get baking, like, as soon as possible.
Carefully, ever so carefully, I released the Easy-Bake oven from its cardboard prison. There it stood, basking in the sunlight, it's ethereal beauty exposed for all the world to see. To my great displeasure, mother snapped me out of my trance with a, "Are you still obsessing over that oven? You haven't even opened all of your presents yet! If you like that oven so much, why don't you marry it?!" I swear, that harpy never learns to shut her mouth. My friends, my mother, my teachers, they just don't understand our love. Their taunting voices rung in my ears from dawn to dusk. On my eighteenth birthday, I got the heck outta dodge, with dearest Easy-Bake, naturally. It's been several years since the writing of this journal entry and I'm more than happy to announce that the two of us are engaged. After a positive pregnancy test, it's safe to say the cookies will be done in about..an hour or so.