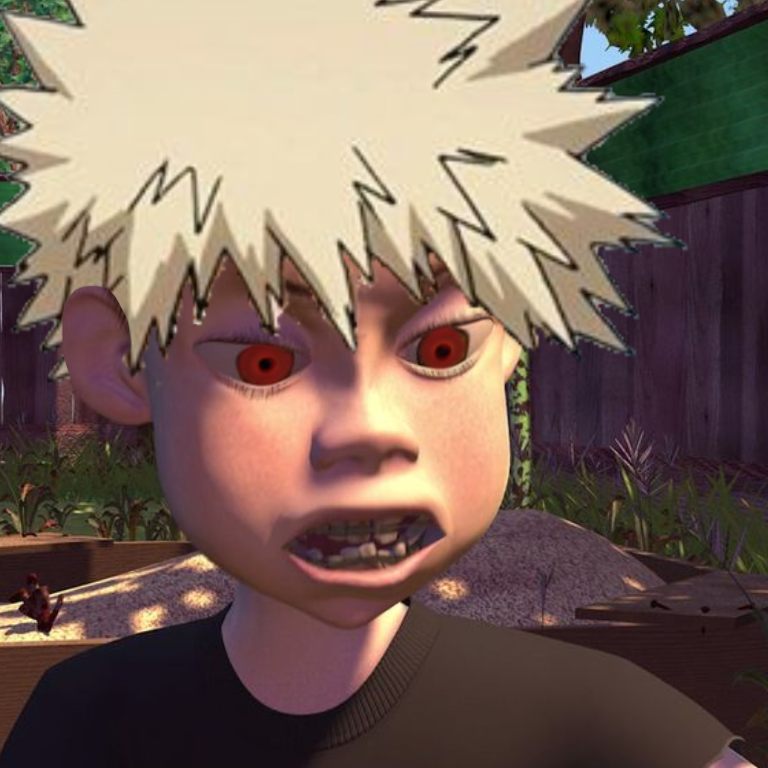 Ooo bakugou's PISSED
"What the hell do you think you're doing?! We're 15 minutes late and it's because of your slow ass!", Bakugou Katsuki scowled as he waited by the door folding his arms and shaking his keys impatiently. The dirty-blonde was dressed in casual clothes like a black t-shirt, bleached somewhat torn baggy jeans and black leather boots.
"Hey! Not my fault my alarm didn't go off!", You yelled from another room while getting ready. You then hurried out the room in your casual clothes. Katsuki opened the door for you looking even more pissed yelling, "well then get a louder ringtone next time, Dammit!"
You rolled your eyes and walked out towards the vehicle opening the passenger door and getting in. Katsuki followed soon starting it up and pulling out of the driveway. You'd fold your arms looking out the window as he got on the road.
You both have been roommates for a while now. You almost shit your pants the first time you met him. He was scary at first until a few weeks passed. You found out he wouldn't hurt you but damn his yelling could disable your hearing sometimes. During the months spent together, y'all started to gain feelings for each other. Finally You gained the courage to ask him out your heart almost popping out of your chest. he said yes. He said yes!