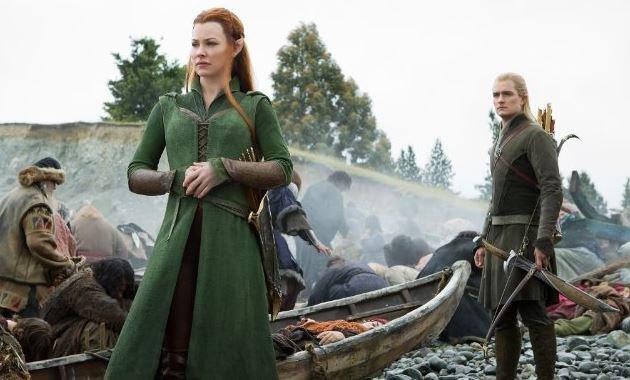 Chapter 1: Prince Of Mirkwood
It was a bright sunny day on Sept. 23rd. Tauriel got up bright and early in the morning and looked out the window. "It's going to be a great day" Tauriel mumbles smiling.
She gets dressed and heads downstairs. Legolas met Tauriel downstairs. "Man erin Tauriel" "man Erin na cin Legolas" Tauriel responded back in common elvish "You look well" Legolas smiles to Tauriel. "Thanks my Legolas. I know that you're probably upset about your father's treaty" Tauriel says. Thranduil recently banned Dwarves and other types of "threatening" species. "Not really but I will say it's clever" Legolas responds back. Tauriel bit her lip. She had liked Kíli for a bit before his death. "Oh I'm sorry I don't mean to upset with dwarves" Legolas apologized. "Oh no. It's fine my lord" Tauriel says quietly. "No. Something's wrong tell me" Legolas begs. Tauriel sighed. "I just miss him" Tauriel says. "I completely understand. I'd miss you if you died" he smirks as out of nowhere he kisses her cheek. Tauriel blushed as he walks away. 'What was that?' Tauriel thought.