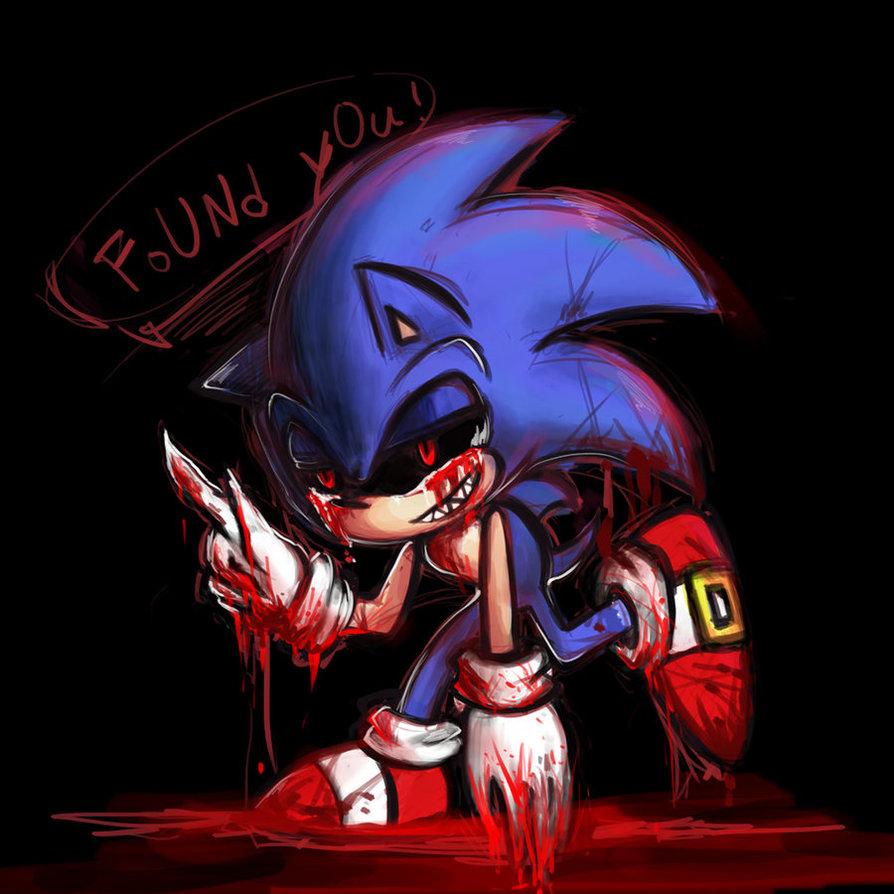 Sonic.exe is coming!!
Maryan and her friends were hanging out where they are usual place, talking, eating cookies, and huging. Maryan said "hey lets go to soinc's grave again"
Her friends did not like that so they said "Um girl no you can go alone OK bye!"
They both ran very fast and left her behind.
Maryan sighed and goes to soinc's grave and crys.
"I'm so sorry I did this to you....." While crying.
Maryan saw that Sonic was not in his grave but saw him with red bloody eyes that glow and his hands and body were all bloody too.
"Sonic how are u alive?" She said shaking.
He giggled holding her neck.
"Let me go monster"! She said screaming