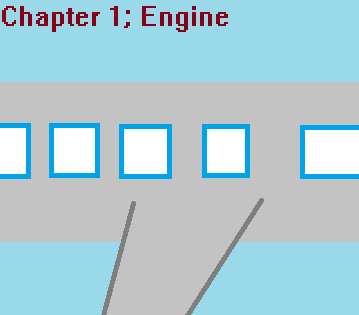 Chapter 1; Engine
Jake's hand was moving towards his seat-belt where he was sitting [in the plane, read book 1, chapter 3]. Jake wasn't controlling his own actions, but something else was. Inside him somewhere, something was forcing Jake to get up out of his seat and move down the small lane, inbetween all the seated people and up into the Pilot's room.
The pilot turned in his seat and looked at Jake, "What are you doing sir. Get out!"
Jake looked at the pilot, still having no control, and then he punched the pilot in the temple. The Pilot fell out of his chair and onto the ground. Jake's body dragged the pilots body aside..
Meanwhile, Jake's real self was watching this all happening. He tried to stop himself, but nothing was working.
Jake's uncontrolled body sat down in the pilots chair and switched the plane's engines off. Then the uncontrolled body let out an uncontrolled mumble, "Jake, this is for the best."
Jake knew who it was. Umbrel.
Suddenly, Jake got his feelings back into his body. Jake reached for the keys and tried to turn the engine back on. Nothing was working.
The plane started swirling and twisting down towards the water in weird formations.
Passengers where screaming, the engines where screeching, and the plane was going face first into the ocean. There was nothing left to do but watch it all happen...