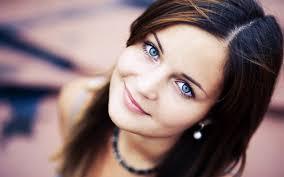 Abby
"Honey!" Mom shouted from nearly five rooms away, "Get dressed! They're arriving soon!"
I rubbed sleep from my eyes and trudged to my closet.
Then I jumped with realization! This was my big day! You see, my intelligence of modern technology was way above average, in fact, the girls at school called me a geeky goddess. Don't be fooled by the "goddess" part. They want me to sound SOOO geeky, that I'm literally the goddess of it all.
Anyways, so I got this letter, informing me of a school for kids like me to live in luxury, around modern devices and technology until I graduate! my type of heaven. So obviously, my mom, hearing my excited pleads, signed me up. Here's the form:
-
Name, first: Abigail
Name, middle: Winter
Name, last: Easton (I know, coolest initials, A.W.E.)
Age: 15
Gender: Female
-
I always wondered why it was so short. Like why they didn't ask for my address or anything. Oh well...
***
I finally decided on blue jeans and a t-shirt that broadcasted, "Save the Earth, Go Green!"
I have to admit, I love t-shirts!
I took a deep breath and walked downstairs.
And, you'll NEVER believe it! Okay, maybe YOU would, but I couldn't!
The. Doorbell. Rang.
I sprinted at breakneck speed and whipped the door open.
Two men in black tuxedos and shiny black leather shoes nodded to me.
"Hello, Abigail Winter Easton. Please get your luggage and take a seat in the car.
Now, before you get to excited, I have to tell you this. It was no ordinary Mazda, or Toyota. It was a sleek black and white super-stretch limo!
I nearly jumped in joy, but only stopping myself because this was a serious turning point in my life! So I grabbed my briefcase, waved a goodbye to my parents, and walked into the limo, trying to take a seat casually, though my heart was beating 75 miles per hour.
One of the men took my briefcase and placed it neatly in the trunk. Then they filed in.
The limo made a low rumbling sound, and it started racing down simple Birch Ember Drive, to my new life.