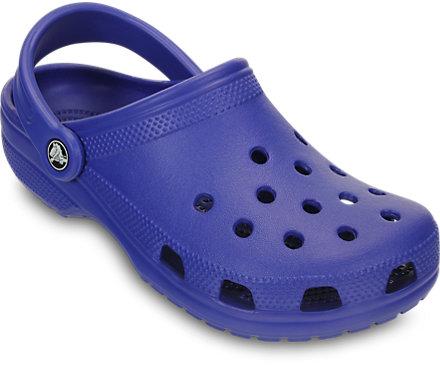 Crocs
I have a conspiracy behind the crocs. There's more to it, Amir. A lot more. Jandels, ripped jeans, sperry's with no socks, mixed socks, and crocs are being used as signs of white supremacy. Just listen to me on this. Everybody i've seen wear them are racist white southerners. Example; Todd and Bridget in my class. I've heard them both say they hate negroes, or 'n*ggers' as they say, along with the chinks and beaners but we all know racist white people hate black people much more. All these people I've noticed are right handed, the dominant hand. Your dominant hand matches your dominant foot as well. They wear the white sock on the right. The dominant side. They then wear the black on left, the weaker and less important side. No socks results as them stepping on the hard work foreign ethnicities have worked hard to make, getting their disgusting foot juices on them and their hard work and 2 cents an hour pay. As for the jeans i don't f*cking know but a shit ton of pale ass thots wearing the same pair of f*cking jeans and they're cute too i'm so jealous. Crocs are the ugliest shoes so of course the white supremacist are wearing them as they have no style and like to show off what they think they're good at.
I don't know what's happening but i don't like it.
Here's an extra conspiracy
Alex Jones in known for his right winged views and gay frog propaganda, but what most people don't know is that he is actually a celestial being, too good for the world he currently inhabits. He is such a soft boy despite being Swole as F*ck. His strong arms can cradle you and caress our much smaller and more fragile bodies better than any man or woman ever can, putting your body in complete mind boggling ecstasy, which is what brought about his cult following to be so attached to him. His soft chest hair is better than any pillow a mere human can own, softer than the most expensive silk. He will touch, stroke you, insert himself into you. His girth will make up for the small size, forcing whatever hole he chooses to expand with his cock. He will vaginally or anally make love with you, and he will treat you like a long time lover, treat you as well as he can. He will play Celine Dion as he makes sweet and tender love to your holes. You will not make a noise. You will not feel it, you will experience it. His celestial cock will put you through more pleasure than our mortal minds can comprehend. He will consume all our love juices until he has enough power to leave, and move on to the next uninformed and ignorant planet, regain more juices, and continue going. He can't be stopped.
Don't stop him.