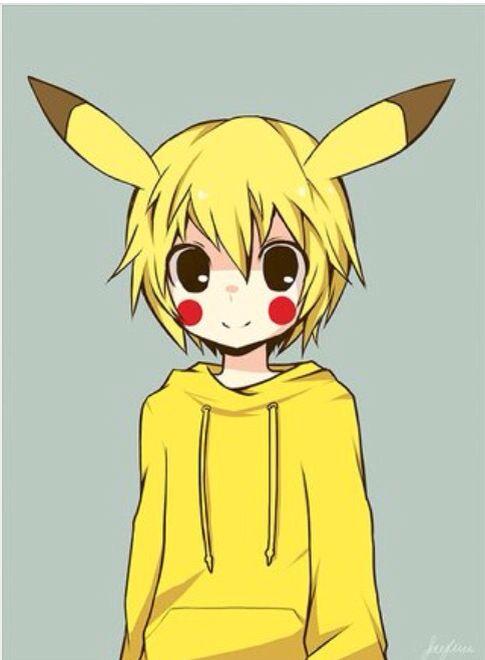 Meeting him
Your POV
I jumped out the window of my abusive families house.
I couldn't take it anymore. I practiced parkour so I could be able to easily escape my family. I landed on the ground rolled hopped back up a bolted away. I ran faster than ever until I was hit by something. It knocked me out cold.
I woke up in a dark room. Pitch black, I couldn't see anything. I was laying on a bed. Comfy, i took out my phone, turned on the flashlight and looked around, it was a bed with yellow sheets with a black lightning bolt. There was a boy laying on the floor curled up. "Awww!" I said. He woke up, as soon as he saw me he stood up. He was a short little fella, not much taller than my chest. "Howdy!" He said cheerfully, "My name's Pikaboi266!"
I looked at him. "No, that's not my real name, I don't actually know my real name so just call me pikaboi Capiche?"
Awww, he said capiche. He attempted to try and turn the light on. I picked him up to help him. He flipped the switch.
"Why is that switch so high up I asked. "I used a stool when I installed it not thinking at all. Then the stool busted so I had to use a stick to reach it, then the stick broke so I just lived in the dark." Adorable. "Are you blushing?" I asked, he seemed flustered. "No it's just my skin condition, kind of like chara from undertale." He plays undertale?
Then I remembered. "Hey what hit me earlier?" He looked sad. "It was a guy with light skin and blue hair. I knocked home away and took you with me." My brother hit me. "That was Thomas, my older brother. He hates me." He looked sad. "Hey it's ok he's just a jerk." "I hate seeing little kids sad, it breaks me poor heart." He stared at me. "I'm not little I'm 14!"