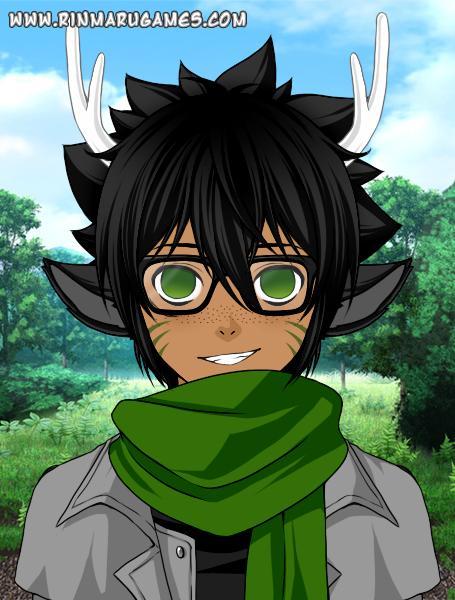 Parasite.
Silence. The whole room was silent. His mother, his father, his brother. He was unnatural. His mint eyes opened and he made a giggle. He didn't know he had a snake tail, black claws, and little white stubs from his head. Amer thought he was a normal baby. His brother broke the silence. "Why does he have a snake tail and antlers? He was supposed to have just cat ears!" Amer's brother pulled his ears down in fear. His mother then spoke next. "We must raise him. Even if he is a... A...A parasite."
Parasite.
Reader what would you do if your own mother called you a parasite? How would you react? Angry? Melancholy? Well reader. Amer was a parasite. His tail said it all. If someone in his realm has a snake tail, they where a parasite. Parasites never went to school. Parasites where always at home. Parasites where fugitives. You must never tell a parasite they are one if they are under 18. Just tell them they are special.
His family treated him royally, so they wouldn't become a host to him. Amer grew up happy. Then he found out. He was behind a wall, listening to his parents when it happened. "We need to git rid of IT!" said Amer's mother.
"Sooner or later that parasite, Amer is going to take us as its host" His father spoke next, "No harm will come to our SON. You know we need to wait until he is old enough to tell him he is a parasite."
"P-parasite?" He breathed.
The 8 year old boy stood in confusion. He gritted his teeth. "Parasite." He growled. He dashed out from behind the wall he was behind. "WHY DID YOU TELL ME EARLIER!?" He snarled. "What is a parasite?! Tell me NOW!"
His parents stood in fear. Then explained to him. The more they explained. The more angry he grew... That night he packed up his things, some 'food', and some water. For this night he would run away, and never return.
To be continued in the next chapter.
(Authors note: Wow this took awhile! Even it it is short I hope you guys like it! If you want more info on this story Message me. )