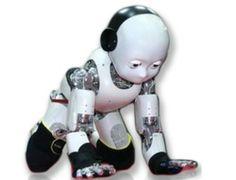 My First Robot
My early robots were just some piece of junk stuck together to make a small looking robot
then I got to High school and started to pick up my level. until some nerd copied me and my
robot skills went down a level. Oh sorry! My name is Kelvin and I have a brother same age as me
called Tim. We would both work on amazing robots together and share our minds. this robot you see
is a high rank robot but a mini version. I named it " Baby Robot File" and the reason I named it a file
is because its movements are powered by files on the computer! his name is yoyo,
I am surprised that Tim forced me to put headphones and now every time he starts moving
he plays whatever song he wants. yep, that guy has a mind of his own.
not only that but Tim is gross instead of musical. He also forced me to put glass to see
inside Yoyo. he would change my computer password and never tell me it for years if I didn't
do that so that ment I coulden't take care of yoyo so I had to do it. Yoyo would only walk , talk
and play music with an MP3. Tim came up with the cute name so that's to kick off our story about
robot life!