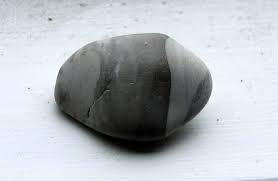 Character stone
Sweat trickles down my face as I dodge the torrent of bullets. My ponytail swings as I roll to avoid the blast of bombs. I aim my rifle and let out a string of bullets, each one hitting its target. But there's no time to excite over that. I get to my feet and sprint towards the enemy's base.
When I reach it, I easily take out the two men guarding it. The wooden box inside is locked with a rusty padlock that crumbles in my hands. Eagerly, I open the box. Inside it is a small gray stone with the word 'WISDOM' engraved in it. Giddy with happiness, I stuff the rock into my pocket and race to meet Kev. The sounds of gunfire have mostly ceased, and the field is littered with dead bodies. I nimbly hop over each one.
"Kev!" I shout, slowing down. My eyes sweep the field. "Kev?"
Suddenly, he pops out of the forest. "Haha! Gotcha!" he chuckles. I pretend to be angry, but my smile gives it away.
"You little trickster!" I laugh, reaching for the stone in my pocket and placing it in his hand. "Look what I found in the enemy's base!"
Kev's eyes widen. "Another character stone?" I nod. Shaking his head in awe, Kev lets out a laugh. "We only have three more to go now!"
Smiling, I grab Kev's hand and pull him into the woods. "Come on! It's almost time for evening meal! Kya's going to be furious!" I joke. Kev's sister, Kya, is the headmaster of our troop. She hates it when anyone is late for the evening meal. Kev gives me a playful punch on the shoulder as we duck into the camouflaged base.
"Kev Martin!" Kya exclaims in mock anger when we walk in. "You're late!"
Kev pretends to be ashamed. "I'm sorry, Headmaster Kya." he says. Kya giggles and shoves him towards the catering line. He grabs a metal disk from the box and types in some keys that are located on the back side. With a whirring sound, some food appears on the disk. Kev smiles and waves me over.
After evening meal, we line up for war checks. Each troop member has to take their gun and shoot at an apple that Kya wears on her head. No one misses for fear of Kya coming back as a ghost to haunt them. I hit the apple right in the center, and so does Kev. We're pros at this after many wartimes.
Kev's bed is next to mine. We snuggle under the scratchy blankets and try to fall asleep, but we can't. Kya must have put caffeine in our drinks today. She always does that when there's going to be a large war the next day. My stomach fizzes with worry, but Kev calms me down by telling jokes. There's still a small part of me that's nervous for the war tomorrow.