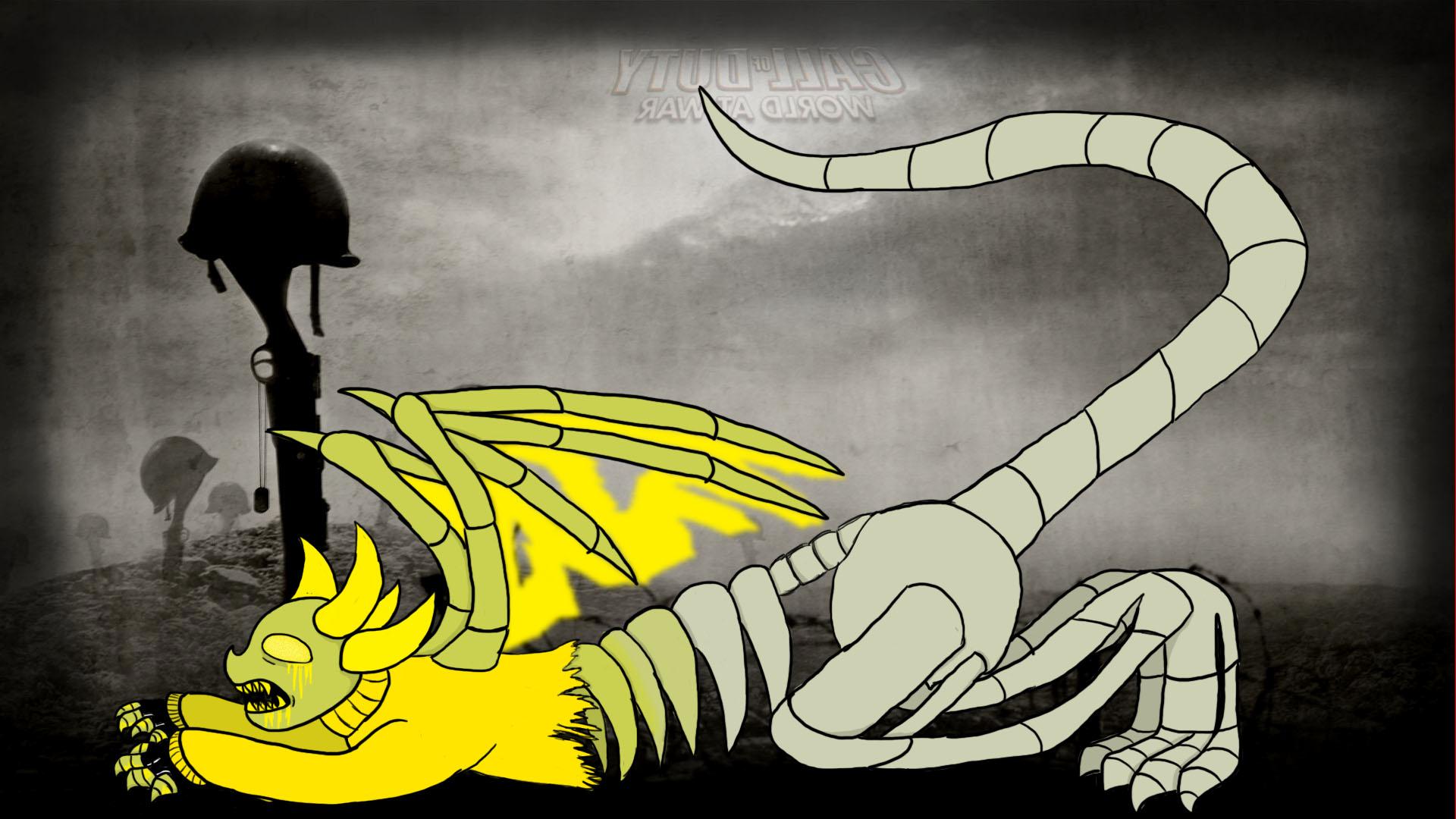 Zombie Dt!Sans
As the Surface become infected with a strange disease only seen in video games that the humans made.
All monster with for some strange reason with super low hp started to slowly decay, Sans being one of them with only 5 hp he tried to shift into his dragon form when the disease spread but unfortunately failed as his sentience slowly start to go resulting in a freak or in the human's eye a boss zombie with his magic overload leaking out his eyes and mouth, scaring those around him.
Frisk was the First one to die by him, a thousand more humans following after. No human or Monster stood a chance to him.
Bullets do harm him but not a lot, If you are wandering around beware the Thundering footsteps, the growl of pain follow by the snap of a jaw as He has caught your smell along the wind.
Run away don't look back for He is there, if you must duck into a area with other smells for he will lose the scent. Pray for your life if you get stuck in this dimension for you will not live long without another with you to use as bait.