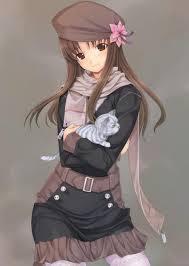 new life
Hi im cecillia or just call me cece i've been living in mottingham for about 2 years since i moved out of my mum and stepdads house, due to the fact i dont like my stepdad.
i live with my dog sammie and flat mate tyler mckenzie she is a bag full of fun, she moved in with me when her mother didnt want me to move in with her, but im not that bad.
My life before i moved in was not that pleasent i use to get teased and bullied, but my parents never cared, this is ever since my dad got burnt in a house fire (in our old house). i never really realise why mum never told me i guess i didnt need to know as i was only 12 when he died.
i cried, i did but i didnt know why i was crying, then he came, your problem wondering why i said him well he is a he but he's got a name, Mark, Mark dubee (funny surname i know).
soon i will be called cecillia dunbee (nooo!).
well my new life is great-ish i had a*'s in everything and im in cambridge collage.