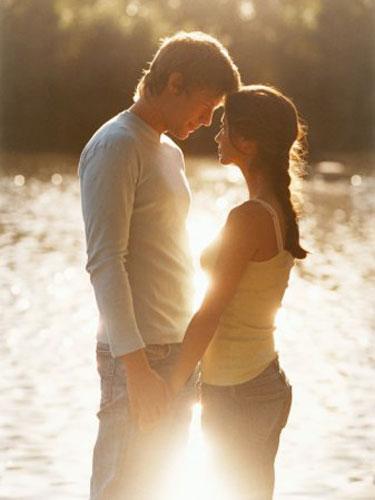 My Life Story
Once upon a time there was a boy named Jaden who was very outgoing and enjoyed his life very much. His favorite sports to watch were basketball and hockey. He was studying at L'amoreaux Collegiate Institute in Grade 10. He is the type of guy who always moved on and started liking another girl every month. It was like one day he liked a girl, and three weeks later he liked another. But unfortunately the girls never liked him back. That's sad isn't it? But one day, his life changed for good. This wonderful miracle happened to him.
It was a bright sunny June evening. Jaden was hanging out with his friends. They were all at the Echo Point Plaza. Since it was the summer, it was really warm, and so they decided to go and buy some cold cans of pop at a store called Echo. While they were in the grocery store, Jaden spotted a beautiful looking girl. She looked like an angel sent from heaven just for him, well that's what Jaden thought in his mind. As soon as he saw the girl, he followed her around everywhere. I mean everywhere. Just when his friends were about to leave, Jaden didn't want to go. He wanted to stay and watch the girl for a long period of time. He told his friends that he had to go home, but he stayed back and watched the girl from a distance. Soon the girl had to leave. As she was leaving, Jaden watched her go. Luckily they ended up living in the same apartment building. Jaden said to himself "Yes, the game starts now"
That night, Jaden kept thinking and dreaming about her. He couldn't forget her gorgeous looking eyes and that gorgeous smile. There was something special about her. She wasn't like any other girl Jaden had a crush on. She seemed to be different. She was special. She meant everything to Jaden. He would do anything to protect her. That was the moment when it struck Jaden. He didn't have a crush on her, he was actually in love with her. Soon Jaden began to have more emotional feelings about Selena.
After a few coincidental meetings, Jaden finally had the guts to go and talk to her. They both ended up seeing each other at their building's Christmas party. Jaden said to himself, "Thank God for this glorious moment." So Jaden went up to the girl and said, "Hi." In return the girl said, "Hello." Soon they were both talking and became very good friends. He found out that her name was Selena and that she went to W.A Porter Collegiate Instituted in Grade 10. About a month later, after doing a lot of hard work to find her on Facebook, as suddenly as he found her he sent a friend request. She accepted the friend request two days later. They talked for days. But unfortunately, he found out that she liked somebody else in Grade 12 in her school. But Jaden never gave up. He was determined to become her boyfriend no matter what it took.
About one year later, Selena told Jaden that she was in love with him. Jaden was very surprised, but he said "No, I don't like you anymore, I moved on I like someone else now. I'm sorry you just have to forget about me" to her. When Selena started tearing up, Jaden said, "Yes." Jaden didn't want to see Selena tear up. He was just playing with her. After that, every day they would meet up after school and hang out. They would go on long romantic walks together; they would go the park and hang out at the Bridlewood Mall. Their love continued for two more years. After that, unfortunately they were both going to graduate. After the graduation, Selena moved to Ottawa to attend university. In the meantime, Jaden stayed and pursued his career of becoming a police officer. Jaden got accepted to Centennial College to do police foundation program. Two years later, Jaden got accepted to work for the Toronto Police Service but he was always very upset. He deeply missed Selena. Selena couldn't forget him either. They were both soul mates yet separated. But God knew they belonged together.
About five years later, Selena's parents were looking for a man to marry their daughter. Jaden's parents were also looking for a woman to marry their son. Neither Jaden nor Selena knew that both of their parents had decided an arranged marriage for them to. Jaden had not forgotten about Selena. He was still in love with her, even though he didn't see her in ages. But at the same time, he didn't want to upset his parents and so he agreed to the marriage. Selena on the other hand didn't want to get married to someone because she was still in love with Jaden. But she knew that it was her only choice was to marry the man her parents had chosen. But in her heart, she knew that one day, Jaden would come back for her.
Six months later, it was the day of their wedding. Jaden was very upset. He had given up. He knew that in less than an hour, he was going to marry someone else. He was going to spend the rest of his life with a girl that his parents had chosen for him. After about half an hour, Jaden's father came to get him. He said, "Son, it is time for that big moment." Jaden had quickly fixed up his suit and had left to get married to another girl. At the same time, Selena had to go to the church to get married to a man that she didn't love. She was very depressed. The only reason she had agreed to the marriage was so that her parents would be happy. As she went down the aisle in her big and marvelous white dress, she looked at the ground. She knew that she was going to be very sad, so that she didn't want to look at the groom. Soon the wedding had begun. Just when they were about to be pronounced husband and wife, Selena looked up. Jaden was standing right there looking at Selena. They had a wonderful moment. Both Selena and Jaden were overjoyed. They were so happy that they were going to get married. As soon as the Minister had said "You may kiss the bride" Jaden was so happy, that he picked her up and kissed her on the lips. Together they enjoyed the rest of the ceremony. Selena introduced her friends to Jaden's friends. Jaden introduced his friends to Selena's friends. Both of their friends said "What's the point of introducing us to each other when we already know each other for a long time now." Then they told them they had planned everything out. They're the ones who told Jaden and Selena's parents that they are meant for each other. So their parents surprised them without them knowing. They were happy that their parents had arranged their marriage. They didn't have the guts to tell their parents they wanted to marry each other. That was the moment when they both realized that they were meant for each other.
About six years later, Jaden bought a big house. Jaden was a police officer and Selena was a lawyer. On June 14th, it was Selena's birthday and so Jaden bought her an expensive luxury car worth more than $500,000.He bought her a 2013 BMW and bought a 2013 Mercedes-Benz for himself because his car wasn't functioning properly. Selena loved the gift. Soon God had given them the opportunity to have two beautiful kids named John and Christina. John was a five-year-old boy who loved any girl he looked at; just like his father. Christina was a two year old girl who was very cute, and she loved asking questions and always had a content smile like her mother. Together they were a magnificent family. Every year they would go on trips together and enjoy life as much as they could. Everyone in the neighbourhood considered them "The Perfect Family." Until one day, when something terrible happened to the family…
Selena saw a man walking down the street. She couldn't take her eyes off him. She said that he was the most handsome man she had ever met, more than Jaden. Soon Selena and the man Brandon had begun to flirt with each other. Things got out of hand when Selena decided to run away with Brandon. When Jaden had figured this out, he was furious. He was so depressed that he wanted to commit suicide. He didn't think that Selena would ever do such a thing. Jaden was just about to kill himself when he suddenly stopped. He thought for a moment. Jaden thought about his kids, John and Christina. He knew that if he was gone, they wouldn't have anyone to take care of them. And so, Jaden decided to take this issue to court and ask to divorce Selena. Fortunately, he was able to keep the kids.
A couple of days later, Jaden got a letter in the mail. It was a wedding invitation to Selena's and Brandon's wedding. Jaden didn't want to be rude and so he decided to go to the wedding along with the kids. Right at the moment when Selena and Brandon were about to get married, Selena stopped the wedding. She thought about Jaden. She thought about all the wonderful memories they had together. Most of all she thought about the kids. As soon as Selena saw Jaden she ran towards him. She went up to him in tears and said "I don't want to marry Brandon, the person I want to be with is you Jaden." She gave Jaden a big kiss. She asked Jaden "Will you remarry me?" And of course, Jaden had said "Yes." After their remarriage, Jaden, Selena and their kids all went to a resort in Florida for the summer.
Since Jaden was a police officer, he had to deal with many cases. One of his cases was about a French girl named Ivana Jacques. She was a rich billionaire. She lived with her parents in a gigantic mansion. Her case was that, somebody had sneaked into her house and robbed her. She lost millions of dollars worth of stuff. After she stated her case, Jaden worked hard to find the robber. Soon he found the burglar and was able to give Ivana back all the things that were stolen. Ivana was very thankful.
Just like anybody else, Jaden was very interested in money. He wanted Ivana's money really bad. And so he decided to rob her. That night at about 1:00am, Jaden entered Ivana's house through the back door. Unfortunately, Ivana's parents saw him. He had to do something quick. He didn't want to get caught; otherwise he would lose his job. So he murdered Ivana's parents. He shot both the mother and the father using his gun. Luckily his gun was silent, and that poor little Ivana didn't hear a thing. She was fast asleep. For about an hour or so, Jaden was taking everything he wanted from her house. And this included millions of dollars that Ivana had. The bad thing was that Ivana's parents did not trust the bank. And so they kept all their money in their house. This made it easier for burglars and Jaden to steal the money. After Jaden took everything, he quickly ran out.
The next day, Ivana came to the police station and accused Jaden of stealing her money and killing her innocent parents. Jaden refused to say he had done such a thing. But Ivana was a very smart woman, she had the whole robbery on tape. Jaden hadn't realized that there were cameras in her house. How dumb could Jaden get? But Jaden was smart enough to hide the money well so lvana wouldn't get it back. Unfortunately, for Jaden he was now put in jail. After several months, Selena, Christina, and John were able to pay the fines and bail him out. The bad thing for Jaden was that he got a criminal record and lost his job. He loved being a police officer, and it was heartbreaking for him not to be one anymore. And so he took his family and moved to the United States of America
He sold all of his property in Canada and was able to pursue his lifelong dream. Jaden loved basketball. He'd always wanted to own a basketball team. So with some of his money, he was able to buy the Miami Heat. Now he is proud to be called the owner of one of the best basketball teams in all of USA. Jaden got richer every year as his teams won 10 championships in a row.
As years passed by the kids grew up. John was a successful real estate broker and Christina became a well-known lawyer. Their family was very rich. They became the top 3 billionaires in the world. Their house was bigger than Bill Gate's. Imagine that. But as the kids grew older, more problems started to occur in the family
One day the daughter decided to marry her boyfriend, Tom. Her parents hadn't agreed to the marriage. Tom was someone who was failing school and did not have a good attitude. But there was something about him that Christina loved. At the stroke of midnight, when everyone was sleeping, Christina ran away from home to marry Tom. They both got married and lived with Tom's parents. Soon Tom got a job as a cleaner, and bought himself his own apartment in which he and Christina lived. After hearing the news, Jaden and Selena were devastated. They were embarrassed that their daughter had run away with someone who was really bad. Everyone in town was talking about it.
One day, Selena couldn't take the nonsense any longer. She had a heart attack. Jaden and John took her to the hospital where she was known to be in a critical condition. When Christina heard the new, she was very upset. She wanted to go see her mother, but was scared that her mother and her father would be mad at her. But Christina knew that it was only right if she went and saw her mother. And so the next morning, Tom and Christina went to a USA Hospital where her mother was getting her treatment to see Selena. As they reached her ward, Christina fell into tears. She saw her mother covered in wires trying her hardest to stay alive. When Selena saw Christina, she immediately gave her a hug. She was happy that Christina still cared about her. Soon Selena and Christina talked things through and were good. Selena and Jaden had forgiven Christina for running away with Tom. Now Christina and Tom moved in with John, Jaden, and Selena.
After all the troubles their family had gone through, they finally decided to sit back and relax. Now they had the perfect family. Unfortunately John wasn't married. After 2 years, John also got married to a beautiful woman named Daniella who was one of the world's hottest models alive. All of them lived together. Jaden and Selena, Christina and Tom, and John and Daniella.
Two days later, Selena started telling Jaden "I got a pain in my stomach" Jaden said "Let's go to the doctors to check it out. So Jaden took Selena to the doctors. They waited for a while. Then the doctor called them to check her. The doctor checked Selena. The doctor said "Your wife is pregnant with twins." Jaden didn't believe it. He called his kids to tell them. They were very shocked. The doctor said she will give birth in 6 months. Jaden and Selena returned home. Selena didn't want to have the baby. The two kids planned a baby shower for the child, when Selena and Jaden were making their self to the baby shower. It was raining that day. Jaden lost track of his driving and crashed into another car. Jaden and Selena were sent to the hospitals immediately. As the police found out that Selena was pregnant. The police officers didn't want the baby to get hurt. As soon as they arrived at the hospital they found an ID. They called their children's to come to the hospital. When the doctors told them your parents are finding but the baby inside your mother was death during the Crash so we took it out. The doctors told Selena and Jaden as soon as they were recovered about their baby. Jaden and Selena were davasted. But Selena inside was happy. Then Selena told Jaden the idea of adopting a child. Jaden was happy about it. Jaden said "That's a great idea" So they did a lot of work to adopt the best baby possible. They named the baby Cricket Junior. He named the baby Cricket Junior because it was Jaden's nickname in high school. Believe it or not. Jaden was known for his name in high school. So he named the baby Cricket Junior. Selena loved the name. They didn't want to tell the baby he was adopted so they kept it a secret.
Christina and Tom, John and Daniella all bought their own homes. They both bought homes near their parents. Christina and Tom, and John and Daniella moved because they're planning to start a family of their own. Jaden and Selena were not feeling alone, they had Cricket Junior with them. They both thought Cricket Junior was everything. He became one of the top three smartest people in his school. Cricket Junior kept on receiving awards. Their son went to many competitions. He received first place in everything. Cricket Junior became one of the world's most well-known doctors. Every patient he treated would pay top dollars to see him. At this young age he was doing all of this. Cricket Junior wanted to start a big successful business for his dad. Jaden loved the idea and the concept of business. Cricket Junior starts a business. His business became well-known. He decided to make his father the CEO of the business. The business was named after Selena. The business was called "Selena Technology Cooperation". Selena, Cricket, Tom, Christina, John and Daniella all quit their jobs and came and to work at Selena Technology Cooperation. The business was known to be a family business run by the Jaden family.
Everyone loved running the business. It was like a dream come true for Jaden. Selena Technology Cooperation became bigger than Apple and Microsoft combined. Selena Technology Cooperation was earning about 900 billion dollars yearly.
Jaden loved making money. But Jaden wanted to do something bigger and something that would inspire people. He wanted to do something that he will never be able to forget. He wanted to start a charity and close down Selena Technology Corporation for good. He called the whole family and told them where going to have a family meeting. Everyone arrived at Selena Technology Corporation. Jaden said to his family "Hello everyone, I'm sorry to say that today will be our last business day. Now don't get sad I got good news coming up. I'm planning to shut down this big franchise and I want to start a charity. I had this plan in mine for several years. But I was busy with other things. I want to inspire people and make them dream outside the box. I want a memory that will last forever. I want to do something useful with the money we earned in Selena Technology Corporation. I decide to shut this business down and start a charity in Las Avgas. He asked everyone in the family "If it's a great idea." The family took a couple hours to decide. Their final agreement was that starting a charity would be great. Cricket Junior steps up and said "dad I love this idea and I'm with you 100 percent on this project" They started doing all the work to start their charity. The family moved to Las Vegas to start their charity. It was small from the start but grew on later. The Jaden family had a gift given by god.
Later after 3 years, Jaden started gambling and going to the casino. As Las Vegas was known for its casinos. Jaden started losing double the amount of money that he gambled for. His family started losing large amounts of money. John, Cricket Junior and Tom started gambling too. The family started losing even more amount of money. The family was soon going to be in big debt. Jaden wanted to talk to Cricket Junior, John and Tom. Jaden told them "We should stop this for good. Ok guys our wife's are getting disappointed in us. Except for you Cricket Junior. We should stop this and listen to our wife's. Understand." The three boys said "Yes, we understand" together. The family wanted to earn back all the money the loosed. Jaden invested in a lot of money and bought a huge amount of stocks from different business internationally. He regained all his money.
After 5 years. The family soon realized that money couldn't buy a family's happiness. So they decided to go to Florida and stay in a resort there for several years.