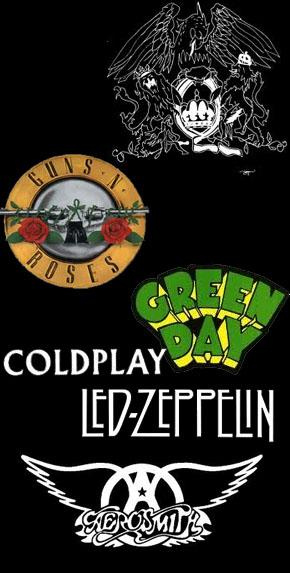 Freedom of Choice
"Goodness is something chosen. When a man cannot choose he ceases to be a man." - Anthony Burgess
I reckon we should all be able to decide whether we like something or whether we don't. If that choice is taken away from us, we might as well be Germans being governed by Adolf Hitler. They had their freedom of choice taken away from them when he said they weren't allowed to speak out against him. I don't know about anyone else, but I feel that on the internet our freedom of choice is being taken away.
It's popular to fit in with the in-crowd in the modern age. That usually means that everyone thinks alike and doesn't know any better. But surely, isn't it good to stand out and to be unique? What will gain us jobs in the future? Will it be whether we're all have exactly the same skills as the next person or will it be whether we are different and better than the next person? I would definitely choose the second of those, but that's your choice for what you think.
The internet is a very influential place to be. There are many people with strong opinions that will even try and make you believe in those opinions. That's the way of the modern world, to follow and to be the same. But what if you disagree with the popular opinion? What happens then?
If you maybe do not agree with the popular opinion, some people will try to cast you as far away from them as possible. Others however, will not understand that someone doesn't agree with them and they will try to make the other person have the same opinion as them. It may not sound that bad if someone's trying to make you like something, but what happens after that if you still don't agree with them? The answer to that is that they continue. The whole thing repeats itself and can get rather annoying.
One example of this is on a website I go on regularly called Quotev. A lot of people on there are really nice people who you can get along with and they all quietly have their tastes in music. However, there is a group of people who are convinced that anyone who dislikes One Direction is a sin against the whole planet. Their solution to these people who disagree with them is to shout explicit things towards them and generally make their life hard to live with. That's definitely an extreme that happens, but it really doesn't just happen on there - it happens all over the internet. In fact, there are some anonymous people on here who have very strong opinions and will not tolerate anyone who disagrees with them.
I think we all have very strong opinions and will become protective over them. For example, I've recently started listening to Fall Out Boy. I like some of their music that I've listened to and so does one of my friends. However, I have a friend who hates them. We will bicker over them sometimes to protect our own opinions, but we still get on and will never hate each other for our opinions. I know quite a few people on several websites who will remain anonymous for this rant and they will automatically hate you if you disagree with something they say. How can that be fair at all?
An easy solution could be just to keep our opinions to ourselves, but where has that ever gotten anyone? Even if we try to hide our opinions, they are what makes us... well us. They are part of who we are and no one can change that. We cannot help but express ourselves and who we are, and people can come to hate us because of it. I guess the only thing we can do is to keep calm and carry on.
A true friend will never hate you for having a choice and an opinion, and I will never hate anyone for saying they maybe dislike my favourite band Queen. I will accept their reasoning and continue my life in the same way I was previously. If maybe we all weren't so protective over our opinions, we could have a peaceful world. After all, wars start because of people disagreeing with each other's opinions. Let's keep living as peaceful people and let's not get so edgy when people disagree with us.
-- BackToHumans