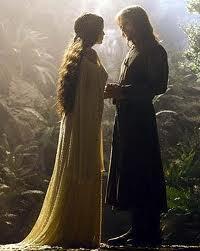 family???
Arwen was sitting at the edge of the lake when legolas walked up. hey im ur bro.
"MY WHAT?!" cried Arwen tring to keep calm. Then Shelob walked up.
"AARRGGHH! SPIDER!" screamed Arwen.
"i know. i know. i was just going to tell u im ur sis!" shelob sighed.
This time Arwen ran to her father.
"Daddy! Daddy! theres thris big spider at the lake who says shes my sis!" Arwen screamed.
"Calm down! Shes noly that cause she is ur sis!" Elrond replied.
"AARRGGHH! MY SIS IS A SPIDER?! WHAT? DOES THAT MEAN IM PART SPIDER? AARRGGHH!" yelled Arwen.
Elrond sighed and walked away. something hairy crept behind Arwen.