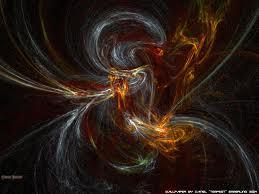 My dream.
I was asleep in my cabin when this dream came to me.
I was floating in space when a face appered He had eye of misty clouds and Was in a cloud of Chaotic storms.
He laughed a cold chilling sound like howl of a dying dog.
????: Little Charleston so young and Fragile you have no idea whats coming i shall destroy the gods & demigods no one can stop me.
Me: WHO ARE YOU.
???: I am Chaos.