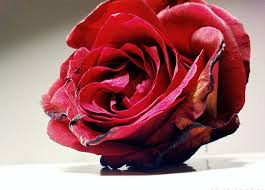 Fragile...
As I pulled lightly with a slight rip sound realizing I had tore the rose petal apart. I wonder why things are fragile? I went up to throw the rose petals in the trash. I never notice how things are taken back by the fact that they are fragile. I get to science class before the last bell rings.
During the period, I didn't listen to a word the sir said, only things that appeared to me. "Boring class." D had said. The sir heard and replied 'boring student', everyone laughed and ooohhhhh'd d. " y'all sound like bakas." Jen had said. In spanish, Baka means cow. Oh no, the room is turning dark. I think I'm going to blackout.
I open my heavy eyelids to see where I was. I was in my room, I guess I did blackout. My mom said it was a medical condition. But I never thought of it like that, more like a relief state. It's like in the morning I'm there and then my other side shows up for me during class so I don't exactly do anything except sleep on the inside. I heard from other students that my other side has been wild lately. But I'm okay with it, I've been wild, too. Just not at school.