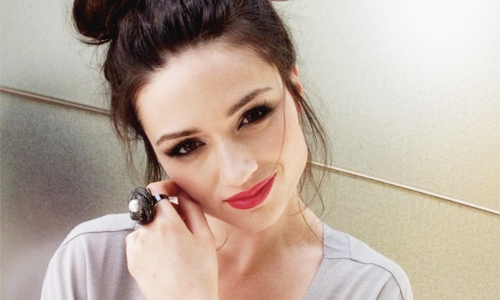 The nerd challenge:chapter 1
I can't believe I have an interview with the hottest fashion designers in NY this is a dream come true! My interview was at 10:00am...I looked at my phone and it was 7:30 even time to get ready. So I got up and went to take a shower. I have no idea what to wear I mean they are the biggest fashion designer what if they don't like what I'm wearing and they don't accept me because of that. I got out of the shower and went to the closet I stood there for about 20 minutes thinking on what to wear.
I finally decided to just go classy.
You can't go wrong with that so I picked a tiered Lace Pencil Skirt with Studded Collar Hi-Low Blouse. I decided to go with a side bun and also not too much makeup. It was 9:35 I got my portfolio and went outside. Taxiii!!! Waving my hand as high as I could…
It took me 5 minutes just to get a taxi. To 12 East 53rd Street please and make it fast I need to be there in 15 minutes. Usually it took me 25 minutes to get there. But I didn't have much time I couldn't lose this interview.
I finally arrived.
I can't believe I'm in front of LIM College
I went inside.
Hi my name is Anna; I'm here for an interview with Anne Valerie Hash. Okay this way please. As I got closer and closer to her office I begin to get really nervous. "Hi Anna please have a sit I been waiting for you… so what do you have for me to see?
Well… I brought my portfolio so you can see it
Okay..
As I sat there letting my work do all the talking.
Wow! Anna you are very talented I would be happy to tell you…. You may have a change to join us. But first you would have to do a BIG CHALLENGE! Are you up for it?
YEAH! What do I have to do?