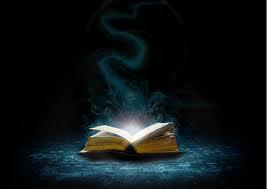 The Note
'' Becca, pst, hey Becca'' I turned around looking for the voice that had called my name. It was Lenny, of course it was Lenny, she's the only one who would try and talk to me in the middle of class, and, my best friend in the whole entire world. ''Shhh. Lenny be quiet!'' I whispered turning my attention back to our teacher.
Miss Lindaway was writing questions on the board for spring break. I started copying them down. 1: Who was the first witch to make a successful sleeping spell? 2: What was the name of the wizard who invented the transfiguration spell? 3: Which animal - ''Becca'' Lenny whispered. I turned around. ''What'' I whispered back at her annoyed. She held up a crumpled piece of paper and smiled, she looked at the teacher to make sure she wasn't looking then thru the paper towards me, it rolled then hit my desk. I bent down to pick it up then unraveled it. On it was a picture of a clock and underneath the word ''look.'' I turned around to look at the real clock that hung on the wall.
Only 20 more minuets until spring break, now I could see why Lenny was so excited. I turned around the paper and wrote " Talk to you after class." then thru it back.
I watched Lenny read the note, she looked at me and nodded then started copying down the questions. When I had finished copying down the questions I glanced up at the clock. 12 more minuets. 10 minuets, 5 minuets, 3 minuets, 1 minuet, any second now, "DING"
I stood up and walked over to my cubby thinking about haw grade 5 was almost over when Lenny came skipping over. "You should come over to my house over spring break!'' said Lenny "We could go to the pool or something."Sorry Lenny, I wish I could, but, I can't. My parents are going for work they think they've found a new species or something.''
My parents are scientists and there work sometimes involves traveling, I don't mind but it is kind of sad i won't see them over spring break. My mum said we could talk on the phone but it's not the same. "Oh, okay, were are you going?" Asked Lenny. "I'm staying with my grandma."I said. My grandma lives in a small town. My grandpa died before i was born so my grandma lives alone. I stuffed my books and lunch kit in my back pack, zipped it up and put it on. Lenny had skipped off and i was alone. I thought about my grandma and the weeks that lay ahead.