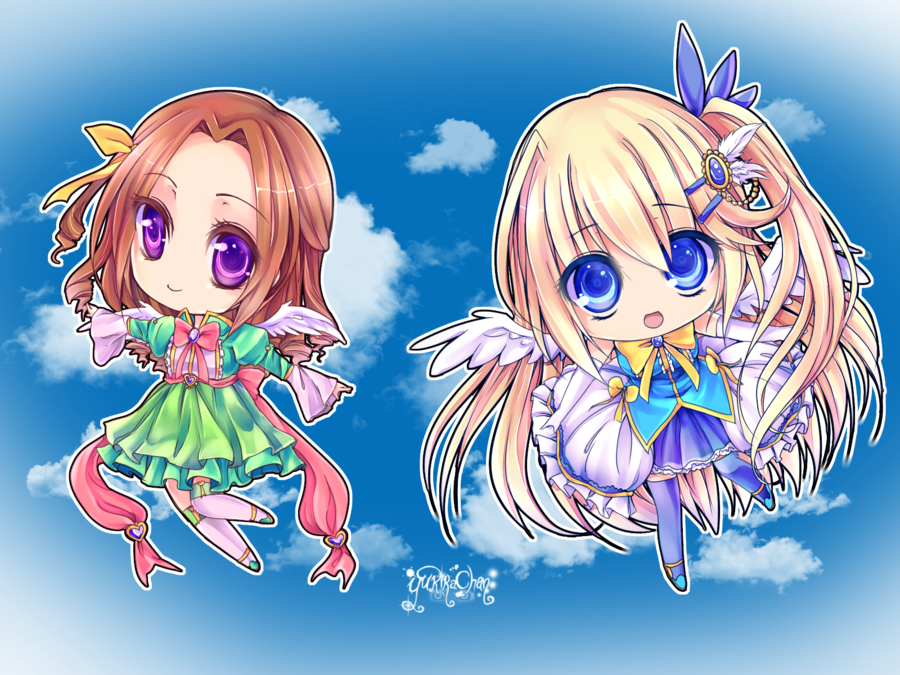 The incident
In this story i'm gonna explain why i was not on lately and why i spoke about not coming back till April. I'm sorry if i wrote too much but i really neede to get everything out and i found no other way than writing :)
So it all happened at school.. A tropical cyclone had just passed by my country and no one was to get out of their home for 2 days.. After the 2 days, we all resumed our work and students went to school while adults went to work. But the weather was not back to normal and we hardly saw the sun, there was heavy rainfall, and at 2:30pm (when school ends) there was thunder and lightning!!
My parents always take me to and from school by car and there's a girl (6 months younger than me) who lives a few houses away from my house, she also comes with me by car to school. My parents have been taking her along to and from school since more than 3 years already. Going to school and coming home together made Shehaan (the girl) and me become very good friends! With time, our relationship improved and developed and we became best friends! My parents got along perfectly with Shehaan's parents and we visit each other during the holidays, get invited to birthday parties and stick together almost all the time! Even though Shehaan is a 6 months younger than me, we are in different classes! I'm a grade (class, year at school) ahead of her due to the education system and i started school 6 months earlier etc.. But our different classes, age difference and religious differences (she's Muslim while i'm a 7th Day Adventist) never made it hard for us to get along!!
Back to the story now!! So it was raining a lot and the floor, grass and classrooms were extremely slippery! Teachers warned us to walk and not run to catch the bus when the bell rings! Since i would go by car with Shehaan i knew it was pointless to listen to their warnings as i would not run for the bus! As soon as the bell rang, students ran out of the classrooms (obviously no one cared about the teachers' warnings and just ran not to miss their respective buses)! I walked as slowly and carefully as i could, trying to avoid the others running past me! I carefully took the stairs and walked through the alley where on the right is a garden and on the left is the parking lot! I knew mom would park the car in the school near the alley so that Shehaan and I do not get too wet (it was raining heavily!!). The drops of water fell on my skin with much force and i spotted the car! It was near the lawn! I walked quickly, opened the door and got inside!
"Shehaan isn't here yet?" mom queried... "I don't know where she is! Maybe her last classes were held on the second floor!" I answered thinking about the stairs, corridor and alley she would have to pass to get outside! As i said these words, i turned my head and looked outside toward the alley i had taken to get to the parking lot! I saw a few girls who fell on the lawn and among them i recognised Shehaan! "Shehaan fell!! Mom Shehaan fell!!" We looked at her, she was at least 4 steps away from the car! The girls got up, they had fallen in group! I looked as they lifted Shehaan who was still on her butt! But Shehaan's face became pale.. It had turned from her usual creamy yellow skin to a bizarre pale tone! Without hesitating, i opened the door and stepped out, getting drenched in the rain! Meanwhile the 4 girls had lifted Shehaan who had a heavy bag on her back and 2 hardcovers in her right hand! Struck by terror, i looked at Shehaan's left leg... I really have no words to explain this sight! Her leg (the lower part along with the foot, ankle and at least 10 centimeters of her leg) was hanging from the rest of the upper part of her leg! Her bone had moved away from her foot and it was hanging limply inside! One could see her bone had moved inside so that her skin and flesh had moved too and it looked swollen!! It looked really swollen (very swollen) but we could clearly distinguish it was not a usual swell but it was the impression her bone had made when it broke! I never saw a broken leg or arm or bone before but on seeing Shehaan's leg i immediately understood that her leg had broken BROKEN in 2 parts!!! Shehaan was mumbling with a scared face: "It broke.. it's broken.. i can't feel my leg.. i know it's broken.. what will i do.. what will i do.. IT'S BROKEN"
All this happened in a second and my mom quickly got out of the driver's seat and we stepped near Shehaan! I literally pushed the girl next to Shehaan away (actually it was this girl who had collided with Shehaan and caused all 4 girls to fall) and i shouted extremely loud "Get her bag off her back!" Mom's voice was filled with panic: "Akane, go tell the Mrs Sakshi (the principal) about this" while Shehaan was sobbing! I left the bag with the girls who were also panicking and i ran to the principal's office! While running i was almost crying, i could feel the heavy and hard droplets of water fall on my face and i was completely drenched by the time i entered the principal's office without knocking.
"Ma'am!! Shehaan!! My friend of 5 Opal (her class name) fell! Her leg broke!" Her face became pale and she walked past in a second while shouting "Mr Val (the head administrative department)! A student's leg broke!" .. Without further explanations and leaving them behind, i ran out and back to the car! Mr Val ran behind me and caught up with his umbrella to cover me! Meanwhile, mom and the 4 girls lifted Shehaan and put her in the car and mom drove the car to Mr Val and I. I got in beside Shehaan and mom shouted to Mr Val that she would be taking Shehaan to the hospital quickly and wouldn't wait for the principal or anyone else to take her! Mr Val's face became white as he looked at Shehaan's leg...... The 15 minutes of driving to the hospital seemed like 15 hours! Shehaan was crying, mom was driving fast but not recklessly because of the slippery road and the heavy rainfall.. I phoned Shehaan's parents and informed them about everything and told them to go to the hospital right now! Shehaan's face seemed to be drained of all the blood, she was not bleeding anywhere, i looked at her leg and the bone was sticking out but wrapped by her skin (she was not bleeding.. what a relief).. I held her hand in my hand and she grabbed it so hard that i thought my bones would break too! She was grabbing my hand and the car seat as if trying to pass on the pain and atrocity to us!....
Mom drove the car in the hospital and Shehaan's mother and uncle were already there! As soon as they saw each other, Shehaan and her mom began to cry and wail and sob! My heart hurt, i blinked and my tears didn't come out! We got her on a wheelchair and carried out all the procedures! Inside we entered a room full of doctors walking around and sitting or doing paperwork! Shehaan's mother and her uncle were speechless and no sound came out of their voice when the doctors came. Mom had gone to fetch Shehaan's dad so i was left alone with the 2 speechless adults, Shehaan who was not letting go of my hand and was still sobbing silently in pain.. For once i felt i had all the courage of the world and all the independence i needed to talk and mingle with doctors and nurses! I went on about her situation, helped in tucking her pants to show the broken leg, the others removed her shoes carefully while Shehaan screamed and i was telling her surname to the doctor doing the paperwork! They got her on those rolling beds we find in hospitals and see in movies where the patient is put to go for surgery. Shehaan scanned the room with her eyes and later i heard that she was looking for me...... We spent 2 hours moving around while she was shifted to the X-ray room, Plaster room, Orthopedic department and wards.... I went around explaining how it happened, attending the calls from Mr Val and the principal and comforting Shehaan who was always grabbing my hand as soon as she saw me! Her eyes were like those little defenseless puppies who ask for love, compassion and grace to get the pain away!
"What about school?" said Shehaan. "You shouldn't care about that now! You're gonna be fine! I will handle everything at school for you! I will teach you everything and bring the notes from the teachers!!" She nodded and smiled, her mother got behind her and wiped several tears rolling down her cheeks, then said: "You really shouldn't worry about a thing! Leave all the stress behind!!" and she bent down to kiss her daughter.
It was not a fracture! The bone had broken! It had broken in 2 parts and it would take 3 months or more to heal.. if the plaster hadn't corrected it then she would undergo surgery.. Her mom collapsed on a chair, her uncle stood speechless, while i put a comforting hand on the mother's shoulder and tried to speak with my parched throat..
By the time my mother and Shehaan's father reached the hospital, the doctors were still trying to put the bone in place and try out helping her with a plaster.. After what seemed a century, the rolling bed with Shehaan on it came out of the plaster room and we silently followed till the X-ray room again. The doctors had managed to pull and push Shehaan's bone back in place by pushing and pulling her leg and the X-ray showed that the bone got in place with the upper leg.. Shehaan was still on the bed, out of the room and all the adults were behind either lamenting themselves or talking with the doctor or with Mr Val who had just reached the hospital and had the principal on the phone.. I was standing beside her, she looked at me and started grabbing my hand once again. We talked and i managed to make her laugh at my ridiculously funny topics of conversation. A nurse standing near us, asked me: "You are sisters??" .. I looked at her and nodded a NO; "Best friends" .. It was the first time after 4 years i had acknowledged someone in real life as my best friend.. I lost faith in friendship after all my previous best friends behaved badly with me.. but on seeing Shehaan staring at me like never before when the nurse asked this, i said again: "No. We are best friends closer than sisters!" and Shehaan and I giggled!!
Shehaan was admitted to the hospital, i didn't sleep well that night as i thought of her suffering there.. I wanted to get in the bathrooom and cry out all the tears which i blinked back today and which made my throat feel heavy but i forgot how to let them come out now. I couldn't cry even if i wanted to and i couldn't help anymore even if i wanted to stay with her all night and watch out for any pain!
My throat was parched and hurting and i drank a medicine that made me sleepy so i finally got some rest while praying for her. The next day, we (mom and I) went to the hospital at 6am with Shehaan's mother and brother. Shehaan was happy to see us.. Later we learned she would be able to come home in the afternoon but would have to come regularly to the hospital and stay at home for 3 months. She would not go for surgery because she has the advantage of being a teenager whose bones are still developing and growing. Thus, the bone will get "glued" with time. But she would suffer severe pain and would not be able to walk for months without a crutch!
Umar (Shehaan's brother) walked away after he saw his sister! He went to the toilet and barfed out of sadness! When he came back and we walked toward the car, our mothers were walking in front of us, i put my arm around his thin little shoulders. "You ok?" He nodded a Yes and we smiled catching up with our mothers, while thinking that Shehaan would get back home in the afternoon.....