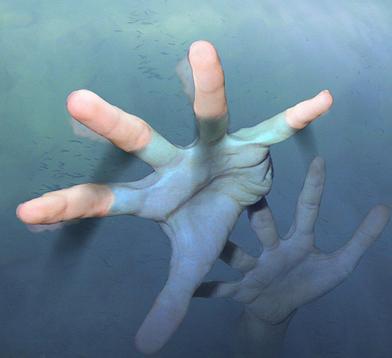 The Written
I fell onto the rock scraping my knee. Blood oozed out of it like a waterfall. I tried to get up and continue running, but he was quick. He pulled my hair as I got up. "Please, stop making this hard," he exclaimed.
"Leave me alone! I never did anything to you!" I bellowed.
"STOP!" he demanded. My heart started to pace as he started to head over to the dock by the river. He sat down by the water putting my head by it.
"HELP! HELP! SOMEONE HELP ME!"
"Shut up!!"
"HELP! HELP!" I continued to yell. As soon as I began to look at him, I saw his hand held up by my face. He slapped me as hard as he could to shut up. He put my head toward the water again. I felt a burning sensation in my cheek. It burned and turned numb. He put my head in the awful, green lake. I struggled to make him stop...
~~~~~~~~~~~~~~~~~~~~~~~~~~~~~~~~~~~~~~~~~~~~~~~~~~~~~~~~~~~~~~~~~~~~~~~~~~~~~
Wait! Before I can let you read on, I'm going to tell you what started this all. First of all, I'm going to introduce myself to you. My name is Abigail. It is a commonly used name which is why I don't like it. I'm 16 years old and live in Oregan. Oregan is a beautiful place filled with green trees, lakes, and much more.
It was a bright, sunny, Wednesday. I awoke to the obnoxious noise of my alarm clock. I got up still tired from my sleep. I wobbled slowly to the bathroom rubbing my eyes and yawning.
I looked in the mirror supprised to see that I liked how I looked today. I have always been self cautious about my looks. I took a shower and then wore my clothes.
"Mom!" I bellowed while heading down the stairs.
"What?" she answered.
"Where's my backpack? I need to get ready for school."
"In the living room."
I rapidly fetched my backpack trying not to be late for school. As I walked in the kitchen, I smelled the delicious aroma of the fluffy pancakes that were coated with the perfect amount of syrup set on the table in the kitchen.
I sat and ate my food rapidly while trying to avoid being late to class. I ran outside immediately after I heard the sound of the bus.
I ran out of the bus heading to my first class which was writing according to my schedule. I made it in class before the bell rang. I sat down realizing that the classroom looked different and dark.
"Hello class! Welcome to English!" a voice said. I looked in front of the class noticing that it wasn't the same teacher. "I'm Ms. G," she said as she turned toward the class. Her eyes glared at me. I tried to look around the classroom hoping that she would suddenly look away, but I was wrong.
**TO BE CONTINUED**