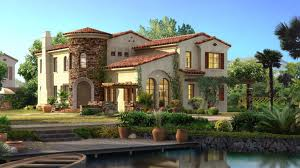 Moving house!!! Nightmare!!! AAAAHHH!!!
1st of November
Today was a total NIGHTMARE!!!! Mean really me and my twin brother were the only ones that weren't annoying each other, my brother Toby the troublemaker, was so annoying when we went into the car Toby had let off a stink bomb. Oh my GOD how it stunk!!! I smelt as though a sunk had farted.
So anyway once the smell had evaporated, we got in the car and drove to our new house.
INTERUPTION
"Hey, Evine do have a 10 dollar note on you?" said Shay
"No, if you haven't got your pocket money then I won't have mine, will I?"
"Well you always get the soft treatment so I thought you would........."
"Stop right there I don't get the soft treatment, do I?"
(Whole family) "YES you do."
Back to my journey to my new house.... INTERUPTION AGIAN
"We are HERE." said mum and dad
"Let me out now!" I said
"Why?" said George
"Because it stinks in here, did someone, you know what."
"Why don't you just say the word FART, it is easy as pie, although I don't know how to make pie maybe it isn't so easy then." said Toby
"why do I even try to be polite?"
"Well ........" said Toby
"Reatorical question." I said
"Miss fancy words." said Shay
" AHHHHHHHHHHHHHHHHHHHHHHHHHHHH I am going to kill you!"
I am going to stop here before this gets worse
Bye diary I will write I you next time something happens!!!
Pic - My new house - so fancy right