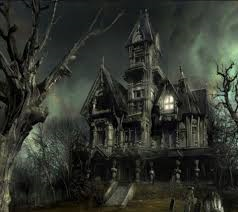 IN THE CASTLE
"oh princess my dear would u take this little girl into the sitting room while I get something from up stairs"
"sure" she replied
we walked into the sitting room. There was clowns all over the place, black wall paper its was very dark.
"urmm can we turn the light on please?" I asked worriedly
"its exploded" the princess replied#
"what about a lamp?"
"that exploded too we just sit in the dark"
"oh ok.."
the witch came back down with a bottle of something and she told me to drink it she said it was coke but it wasn't
she put me to sleep!
blury vision I couldn't quite make out where I was I tried to get up but my arms and legs were clipped to a bed.
"get me out!!" I shouted at the top of my voice
and a poof of glitter came it was tinkerbell she clicked her fingers and we was in her fairy house.