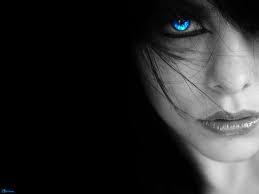 The Dark Forest
i'm Savannah,
my life is really complicated. i'm a werewolf.
it all started at my house.
Eric is my best guy friend.He came over. he said hi i asked how everything was doing with him. Eric is the type of guy who is a dare devil.
we sat beside each other. I asked what he wanted to do now. ''you'll hate me for this but... i was thinking we should go in the dark forest for a walk''. ''WHAT ARE YOU CRAZY''! i said laughing we both laughed after that i decided that would be kinda fun. little did i know that that was crazy to do.
i started feeling uncomfortable ''its really dark here are you sure we should be here''? he replied:''its fine''! We were walking when i stepped on something squishy, i looked down it was a hand! i screamed 'he quickly looked at me 'What is it''? i pointed to the ripped hand. I could see fear in his eyes .we started walking faster but the way home. all of a sudden Eric froze. are you ... I looked where he was looking. Big yellow eyes were staring right at us.'' Savannah RUN''! he yelled. i whispered something in his ear ''stay safe'' hoping it wasn't the last thing i would say. we ran together. the thing caught me. I struggled for freedom. ''ERIC HELP''!
a tear fell down my dirty cheek. it bite my waste then black.