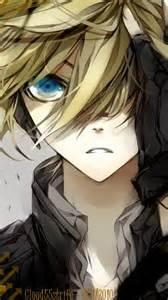 Ali Enters
Hi, I'm Ali, I am fifteen years of age with blonde hair and eyes as blue as the night stars with a light gold hue in the middle. I normally wear all black. Black combat boots, black shirt, black leather jacket, and black jeans.
It was a cold and stormy night with the rain stinging my body and shadow secure in my coat pocket. Shadow is a spirit partner that is sent to a mortal when we are born. We've been on the same road and same scenery for about three miles now and no sign of the town of Risenburg. When suddenly a cold wind rushes by when no one seems to be there, and it starts to snow, out of nowhere, then I see it. The town lights up like a star in the night sky.
As I enter the town you can hear the people and cars bustling past on the streets and as I enter a quaint little coffee shop I hear rumors about a warrior guild master coming in after, what I believe they said, hunting for a demon. I was intrigued by this notion when they said it was the master demon of hell. They mentioned a building in the middle of town that you couldn't miss, a guild in fact, so I set out to find it.
I forgot to mention that we all have special abilities that we are born with some read minds see ghosts, time travel, but me... I have the shadows. Always living in darkness, I don't have many friends, but my partner shadow is enough for me.
I see the building immediately; it looks more like a college than a guild to me but, whatever. I'm just about to knock on the door when I hear screaming and throwing of chairs and tables, but I enter anyways. As I walk I ask "Hello, can anyone help me". Heads turn in wonder... till they realize that they're still fighting. A girl dressed in pink with long white hair skips towards me, waves and says "Hi, I'm Katt, if it wasn't obvious enough." As I stand there confused at what she is saying, I look up and notice two furry, cat-like ears poking out from the top of her head. I jump back in horror without realizing that I might have offended the girl and start to apologize, but she interrupts with "I get that a lot".
She says she is here to help the students apply for the guild and find the sections of the school we would need to find, so I instinctively follow her deeper inside.