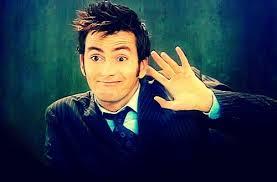 The new babysitter.
Well today's the day, the day Cheyenne's father has to go to D.C for a few weeks to sell some of the harvest from this season. It's just a month after harvest around mid-October and Cheyenne was helping her father finish packing and getting the guest bedroom ready for the new babysitter. "Remember Cheyenne," starts her father. "I know, do my chores every day, do my homework, stay out of the basement and don't leave the property with out letting the baby sitter know, you don't need to tell me every time," says Cheyenne. Her father chuckles and before he could say any thing the door bell rang.
"That must be the sitter, come on but I have to warn you he is British," says her father. A British baby sitter thought Cheyenne, this is going to be different. When her father opened the door the first thing that popped into her head was he looked handsome. He was tall and skinny, with short brown hair sticking up in the front and wearing a long brown tench coat with a blue suit underneath.
"Hallo I'm John Smith but you can call me The Doctor, and you must be Mr.Snow nice to meet you," said the man, Doctor. "And you must be Cheyenne," he says turning to shake her hand, "nice to meet you," After Cheyenne and her father John Smith/ The Doctor around the house Cheyenne's father had to leave and say good bye.
"I'll be home in a few weeks after Thanksgiving, take care of your self and remember..." "I know dad, you don't need to tell me again," Her father laughs and hugs her even tighter, "Just remember I love you more than you think, take care my little snowflake," As Cheyenne watched her fathers truck leave the property she had this feeling things were about to change and soon, but for now she ad to wait and find out.
After Cheyenne's father had been gone a few hours, The Doctor came up to her while she was reading by the window and asked her something that got her a little jumpy. "Have there been any strange things happening around here that don't seem like... they should be?" She thought about that for a moment about to say no when she remembered the the basement. "No, not unless the harvest being a little early as something that's not like it should be,"He looked at her for a moment then sat down next to her. "What do you do here when your board?" "I've never been board around here," Cheyenne says, "There's just too much work to be done, it's a farm what did you expect?" "I don't know... why arn't you doing any thing now?" he says. "Well..." Cheyenne thought for a moment. "Well now that harvest is over and my dad is gone for a few weeks, there's nothing to do," she finally says.
The both of them sat there in silence for a few more second. "OH, there has to be some thing we can do around here before you have to go to bed," The Doctor finally says. Cheyenne was shocked for a moment before it hit her, "What do we do then and what time is it?" "I's 8:00 and why don't you show me the best place around here," "Ok," Cheyenne says smiling, "I'll show you my favorite spot on this whole farm."
A few minuets later Cheyenne took The Doctor up on to the roof of the barn looking over the whole property and the little dot of the town off in the distance. Sundown was the perfect time especially in the Fall to see how beautiful the place is. "Isn't it beautiful? Don't answer just enjoy the view," says Cheyenne. After a while when the sun was down The Doctor said it was time for Cheyenne to go to bed. When she was in her room and in bed, before she fell asleep she saw The Doctor looking at the necklace she was wearing before shutting the door. Cheyenne was puzzled for a moment then fell asleep to the wind out side her window, or was is wind.
I will have another new chapter soon, I just don't know when just soon.