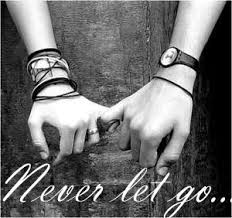 Never let go
The first time we met,
It talked to you yet.
As it got to lunch, I started to speak.
But, I fell to the ground. Was I weak?
We got together after that day,
I loved him the whole way.
As we got older, He had to leave.
I couldn't stop to smile, I had so much greave.
War had started and he had an offer,
The reward was one shiny copper.
I loved him to much to ever say no,
But, he told me to never let go.