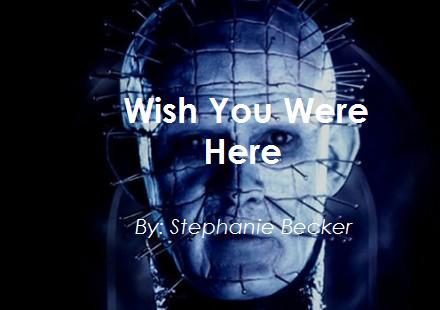 Prologue
My older brother Chad, was thirteen years old at the time when he first disappeared. I was only twelve years old at the time. And the last time I remember seeing him, was when he was in his room, playing with a mysterious box he had got from our grandfather. The same box he had, is the very same one that is sitting in the palm of my hands right now. I starred down at the box, admiring it's beauty and significance. The structure outline was very detailed and it felt heavy. I wondered what was in it. Maybe an ancestor placed some small treasures in it, or maybe it was just a small antique used to be placed out.
Whatever the box was, I wondered what it was doing in the hands of Chad, whom disappeared the same day he got it. No one actually really knows what happened to Chad. No one found him, not even the police who suggested that Chad had ran away. My father, Henry the III, believed that there was no reasons why Chad would of ran away. Nobody knew, not even my grandfather who gave Chad the box in the first place.
Of course, everyone assumed that someone murdered Chad, but who? My family suspects that someone had broke in and murdered Chad and disposed his body somewhere, but where? The police looked everyone and found no sign of him. I, on the other hand personally think that the box had something to do with Chad's disappearance. After all, the box was the only thing I knew that Chad had before he disappeared.