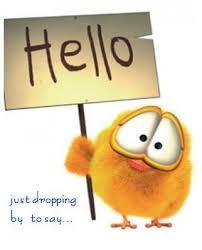 Hey
My name's Katelyn but everyone calls me Kate, actually I'd much rather everyone called me Kate. I go to a high school called McKinley, it's a sports school although we're not that good. I'm gonna be in year 9 when school starts. I'm a little nervous, which is weird for me because i'm never nervous. The reason i'm nervous is because everyone around me is changing and i'm remaining the same. Not to be dramatic but I haven't gone taller or lost weight or gained weight. Some how I've managed to stay exactly the same. Even my personality hasn't changed much but i am a lot more confident.
Like any other teenage girl i have a crush on a guy who i think is just perfect, he looks like a younger version of Cory Monteith. To be honest i think he's a complete goof ball but he understands me and he's the only person who's never called me weird and trust me that's strange. Unfortunately, he has a girlfriend. I wouldn't mind if he had gone out with someone else but he just had to go out with the only girl i hate more than everything. Her name's Jessie, ugh Jessie. She thinks she 's amazing but she's not and she's a year younger than us.
Usually i get what i want because i'm manipulative, don't judge me but sometimes i'm forced to do what i have to, but this time I've decided to just let him be with who he wants to be with until he finally comes to his senses and realize that i'm perfect for him. It works in movies but i'm sure it'll work in this case.
I have a twin brother and a younger brother. My twin brother Kayn is the complete opposite of me and my younger brother is a complete nightmare they gang up on me sometimes and torment me.
My best friend Natalie is the craziest person i know but i love her, she has a crush on my brother, which i think is just gorse and extremely strange but who am i to judge love.
Get ready to enter into my mind and don't act like i didn't warn you
R.I.P to one the most amazing actors ever. He was and still is my idol. Cory Monteith, that tall, awkward, Canadian we all fell in-love with