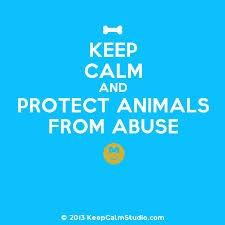 The Poem
This is a little poem I came up with about how appalling animal abuse is.
Animals make our world complete,
But their lives aren't always so neat.
For people hurt them and leave them in fright,
We all know this just isn't right!
Me and my awesome Qfeast friends,
Have the confidence to make this all come to an end.
If you love animals join us to say,
ANIMAL ABUSE MUST STOP TODAY!
A little poem I came up with.
I hope you liked it. We can make a difference. Here's the link to my page:
http://www.qfeast.com/page/478/Animal-Abuse-Needs-To-STOP
Please subscribe and request membership- I'm happy to allow anyone to join my page.
Leave in the comments what else I should add to this book.
BYE BYE!