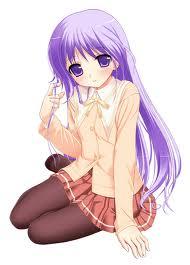 The News
"Julie! Quick! Look at this!" My older brother Robbie shouted. Then he pulled me to the TV. It was the stupid news guy again.
"What? It's just the news!" I said. Then Robbie held my arm and turned up the volume.
"Scientists have discovered no sign of the moon. In Florida, the had to cancel surfing club because there are no waves. All around the world, werewolves are sad because they are now just regular people. In China the people-" I shut off the TV.
"Robbie, this is channel 13. You know they lie. Plus, werewolves aren't real. " I said matter-of-factly.
"Whatever. Your no fun." He said and turn on the TV again. I made sure he was totally focused on the TV, then ran silently to my room. I quickly turned on my computer and tried to contact Luke. I finally got him on my screen.
"What Julie?" he asked.
"Did you see the news? They have discovered our project!" I cried.
"You don't mean the one where we-" I cut him off
"I mean. Contact Cloe, Raven, and Cheshire. Meet me at point 6. In 30." I said.
"Got it. Bye." he said. And hen he disappeared from my computer screen. I laid back in my chair, and thought. Raven, Cheshire, Cloe, Me, and Luke, are the next generation of water mages. We can turn anything into water, plus make more, or less. Our project was to defeat the Werewolves. Yes, they are real. Only not how you think. They are black, slim, and have purple eyes. They look like a very handsome wolf. Plus, they can speak. The moon is their only source of power. That's why me and the team combined our powers with our all might to destroy the moon. But, the moon is also my source of power. I have no idea why. It just is. That's why I took a jar and filled it with water from the moon. I call it Moon Water. Everybody else has power source's too. Luke's is the sun, Cloe's, is electricity, Raven's is darkness, and Cheshire's is earth. Maybe one day we can make water out of everybody else's power too. But maybe not Luke's. Me and Luke are best friends. Moon and sun. Always together, like siblings. we were born on the same day, same year, and same time. It's pretty crazy. But you know what? I like crazy.