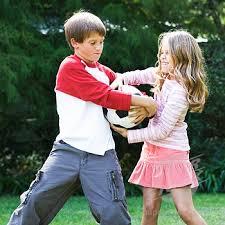 Jack's opinion about his Sister Jeanette
I think my sister Jeanette is a" Monkey- see -monkey- do"
Last week I had a soccer practice in the backyard for the big tournament on Wednesday. I was doing so well with the kicks until Jeanette comes over. She is 3 years old...Not much my age.
Jeanette: Can I play?
Me (Jack): No, Sorry Jeanette, I'm practicing for this huge tournament and you can't be in the way.
Jeanette: Oh fish sticks! I want to play too!
Me: Were you just playing with your dolls?
Jeanette: *Looks down at the moment*
Me (Jack): Were you?
Jeanette: No...
Me: Yes you were! I just saw you a hour ago with them...Now move out the way, I got to practice...
Jeanette: MOMMY! Jackie won't let me play with the ball!
Mom came out looking stressed.
Mom: Jack! Let your sister play with the ball!
Me: But Mom! I got a Tournament!
Mom: Jack, Sweetie, I don't want to hear you talk back! hand over the ball...NOW.
Jeanette: What are you waiting for Jackie? Hand over the ball like Mommy said!
Me: Fine! Keep the stupid ball, I quit anyway!
Mom: JACK! Get back over there and say sorry!
Me: *Looks at mom speechless*
Mom: Go apologize before you be grounded for a week.
Jack: I-I'm sorry.
Jeanette: *Smiles* That's okay Jackie! *Picks up ball*
I really don't like sharing with my sister but who cares? At least it helps you from punishment for a week...