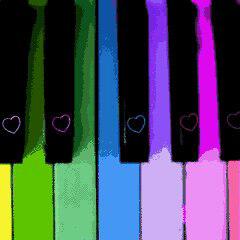 one cold night
Slowly kissing me he put his hand on my face and told me I was fine, warmly embracing me in his strong arms he said"shhh... I'll protect you" I saw nothing but felt his warm embrace and my warm body on his... I felt all my worries go away all, my pain wash away! As I opened my eyes I saw him kissing me holding me up, my feet of the ground my arms around him & looking into those big beautiful green eyes re assured me, I was okay. His skin smelled of cigarette but I didn't mind, I could hear his heartbeat as I rested my head oh his chest.
Will was my working partner, he was very attractive, strong, had hair as black as night and the most beautiful green eyes, we were both assigned the same project, we were the best writers and I was the most clumsiest person around him. I have long straight brown hair & hazel eyes, I'm jenn.
The last week has been hell, the assignment needed to be finished n we were 2 days over due, I couldn't think straight &i had plenty bills to pay. William was the only one willing to listen & help me, he made me feel safe.