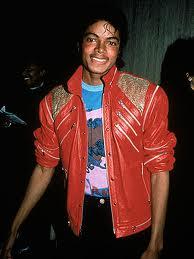 The Best Man in the World
Michael Joe Jackson
1958-2009
At the age of 5, Michael Jackson had Started his dream as an singer. His brothers at first didn't want Michael to be in their "Big boy group" because they thought he was too young. But ever since they heard him sing, They let him join the group. Him and his brothers first sung in School talent shows and were known as the Jackson 5. They made a huge success with the group definitely the group's first hit "I want you Back" in 1969. They had their own cartoon and etc.
Michael split up from the Jackson in 1979 for a solo career with his first album "Off The Wall" and briefly became Vegetarian.
But then started Surgery in 1978 from falling off stage ended up with nose Surgery. But also had great success in his music such as Thriller and Beat it and became the first artist to play a song called Billie Jean in heavy rotation. He acted in movies such as Captain EO, Moonwalker, The Wiz, MIB2 (Men in Black 2), Ghost and Ms. cast away and the island girls.
Michael jackson had held a record to have more no.1 hits than any other American singer. He had an comeback concert "This is it" in 2009 but died on the night of the next rehearse on 6/25/09. Not just known as the best dancer and singer but is also known for having huge passion for children and his fans.