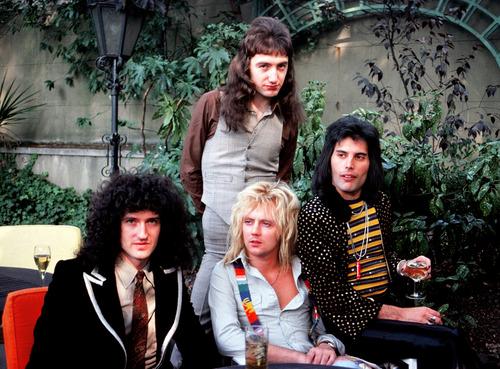 A Legend Died 21 Years Ago On This Day
In case you don't know Freddie Mercury was the lead singer, pianist and general frontman to rock band Queen. The band were around in the '70s, '80s and just about in the '90s. Freddie was born on 5th September 1946 in Zanzibar and died 24th November 1991. I wasn't around when he died, I missed him by eight years. I heard Queen's legendary song 'Bohemian Rhapsody' when I was about seven or eight and fell in love with it. I'd obviously heard their songs 'Don't Stop Me Now', 'We Are The Champions', and 'We Will Rock You' before. Two of those songs were written by him, as was 'Bohemian Rhapsody'. I first became a proper fan of the band in early 2011 and bought my first album 'Innuendo' in about July, I think. Since then, I've been collecting their albums on CD and record. I only don't have two albums on CD. I have three Queen albums on record. I know so much about the band and each of the members now. Exactly a week ago (17th November), I went to see Queen's guitarist, Brian May, live in concert. I cannot express how much I love them.
Exactly 21 years ago, Freddie Mercury died of AIDS. Fans were heart broken and so would I if I'd been born. I wrote this little story in memory of a great man and my hero.
RIP Freddie Mercury, you truly were made in heaven.
Spread your wings and fly away.
I still love you <3