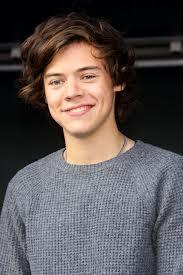 I See You
I've been textin' to my stupid brother all day! I wish he would shut up! (H= me & N= my brother, my sad brother = (…)
N: "Hey. U on ur way?"
H: "Yo. YES! How are the guys?"
N: "YEAH! Good, Harry is being an idiot like usual."
H: "Not surprising… Louis, Zayn, Liam, You…"
N: "They're good. U?"
H: "Grand… Bored"
N: "Gotta go. <3 u."
H: "'Kay. <3 u 2."
I put my Ireland cased iPhone in my pocket. I lay back and go to sleep.
Waking up, the plane is landing in Orlando, Florida. The significantly overweight guy sitting next to me stands up & walks away. I slowly grab my over-shoulder black purse & walk off the plane. There waiting on me is my brother, Niall. I run & hug him.
"Hey, kid. Now, let go of me. I've got to hurry. The guys are waiting back stage. I told them I had to go to the store for some water. Now c'mon!" he says grabbing my stuff. I run after him. I get in the car.
Once at the concert, he pulls me into the stadium.
"Stay here. Don't let the guys see you until we get to the 3rd song, then walk onstage singing Zayn's part." He says with one breathe.
"What song?" He knows I don't know what song he's talking about.
"Moments. I've got to go. Remember Zayn's part," He says walking away. I stand beside the crimson curtain.
Near the end of Moments, I walk over to the edge of the stage, grab a microphone, and sing Zayn's part.
"Thought you left in my mind
Going back to the time
Playing games in the street
Kicking balls at my feet…" I start off walking onstage. The guys look at me. Harry, of all people, smiles.
"There's a numb in my toes
Standing close to the edge
There's a pile of my clothes
At the end of your bed…" Zayn continues. Louis wraps his arm around my shoulder. I hug his waist.
"As I feel myself fall
Make a joke of it all…" Zayn & I finish. After the last part, we run offstage.
Harry trips but hugs my legs, Liam, Zayn, & Louis hug all around me.
"I've missed you so much!" Louis says.
"I've missed you more than he missed you!" Zayn exclaims.
"If you leave again, I, as the father of One Direction, will punish you!" Liam says fatherly like. When they let go, Harry hugs me.
"Don't move or it'll be severe, understood?" Harry asks. He doesn't mean he's going to beat me up or anything, he just means if I move, it'll hurt his feelings & he will cry. You think he won't, but trust me, he will. I nod my head yes, but to be honest, I don't want the guys to see me crying, but sadly, he can tell I'm crying.
"Why are you crying?" he asks.
"I'm fine. It's just I haven't seen you guys in years. I've really missed you guys," I hold back the rest of the tears.
"Well, we haven't seen you in the same amount of time either," Zayn points out, being Mr. Smarty-Pants as usual.
"Ha, very funny…" I smirk & a tear escapes my eye. Harry lets go & Niall hugs me one time then let's go & kisses my forehead. I slap his chest to be funny. Liam's phone rings.
"Hello?" he answers. A moment passes.
"Oh, hey, Danielle. How are you, love?" I giggle at the way he says love. He looks at me & sticks his tongue out at me. Harry pulls me to the side.
"How's the weather down there, Short-Stuff?" He smiles. I look at him with a look that says 'Really?'.
"It depends on where your brain is, Haylor," I smile evilly. His eyes grow wide.
"You know about me & Taylor?!" I nod.
"There's not one secret I don't know, buddy. Hate to break it to you, but, Taylor is only dating you for two things, a new song & publicity. But if you don't want to believe me, okay." I shrug. He looks at me painfully.
"Don't do this to me…" he whispers.
"I'm not doing anything to you. It's your own fault if she breaks your heart, not mine." I turn and walk back over to the guys. Liam holds out the phone to me.
"HARRY! C'MON! WE GOTTA GET BACK OUT THERE! Hey, Danielle wants to talk. Tell her I love her & I will call her later." He says as him & Harry run pass me.
"Good luck!" I yell then put the phone to my ear.
(On the phone)
H: Hello?
D: HEY, GIRLLL! HOW'S MY HOE?!
H: Hey. I'm good. How are you? Liam said he'll call you later and that he loves you.
D: YAY! TELL HIM I LOVE HIM TOO! Babe, I've got to go. LOVE YOU, MY HOE!
H: Ha ha. Love you, too.
I hang up the phone & walk over to the edge of the curtain.
It's an hour later & we're finally on the bus. Harry sits with his arm wrapped around me, Niall & Zayn playing Gold Fish, Liam texting Danielle, & Louis is reading a book upside down. Harry and me are listening to music.
"Don't you think it's a little quite in here?" I ask. The guys look at me.
"What do you mean?" Zayn asks.
"I mean, none of us are talking except you & bubba, but you guys are playing gold fish. Is it all ways like this?" I ask.
They all shake their head. Liam, who didn't look at me, jumps up suddenly.
"OH MY GOD!!" he yells.
"What?!" I ask. He looks wide-eyed at me.
"Danielle is pregnant! And I'm the father!"