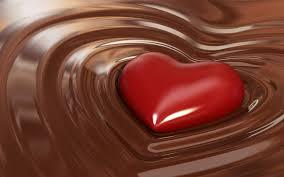 Love at first site
U wake up and get mail in ur mailbox. U go get the mail and read the mail and u notice it was a inviation to the flower prince castle. U never met this flower prince before, this is ur first time actually! U read the bottom of the letter and it said "~from ms. flower mr. flower and flowey the flower" U thought for a second and realised that the last name was the princes name. "flowey the flower... huh?" u say to urself. U walk over to the castle which takes about 10 minutes because its not that far. U finally make it to the castle with the flower gaurds gaurding it. U walk up to them and tell them to let u through and that u were invited, but they say no and think ur lying. "IM NOT LYING ILL SHOW U THE LETTER!!" U tried to get the letter from ur pockets. But it turns out u lost the letter. The gaurds laugh at u and then u start to shed a tear. Then the flower prince comes. Flowey the flower he was known as.
"What is going on here?" He asked and u start to shake a bit in ur shoes. But when u notice his face ur heart pumps. "THIS GIRL WAS TRYING TO GET IN THE CASTLE! SHE SAID U INVITED HER BUT WE KNOW U DIDNT BECAUSE WE KNOW THAT!" The gaurds reply and then Flowey shakes his head in dissappointment. "tsk tsk tsk." he says. "They were invited! U idiots. U should be ashamed of urself treating a guest like this dont u know any respect? I really do hope u dont do this next time. This isnt right of u to do, now is it? U wouldnt want to make me dissappointed in you and fire u, now do u?" Flowey tries to guilt them and he does a good job at it. The gaurds start to feel guilt. "y-yes sir! were sorry we wont ever do it again! pls dont fire us!" Then Flowey tells them if they do it again they will be fired and lock up in the cells. He walks up to u and he uses his leaves to shake ur hand. "Howdy, im Flowey! Flowey the flower. Now who u might be lovely person?" Ur heart skips a beat. Ur so nervous and u start to fall for Flowey.....
Wat will happen next?
Find out on chapter 2!