randomness
personality
quiz
A test to see which character best fits your personality. So, exactly what it says on the tin.
1121 responses
256
by Austin.Xavier.Bell
on March 30, 2013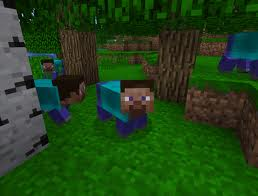 personality
quiz
HELLO THIS IS MY LIKE 5TH QUIZ AND IT WILL TELL YOU HOW GOOD YOU ARE AT MINECRAFT. ARE YOU A CONFIDENT EXPERT OR NERVOUS BEGINNER? FIND OUT NOW! WELL NOT EXACTLY NOW BUT AFTER YOU TAKE THE QUIZ. WHAT IS GOING ON IN THIS PICTURE!
96 responses
44
by thatsssanicequizzzyouhavethere
on March 30, 2013