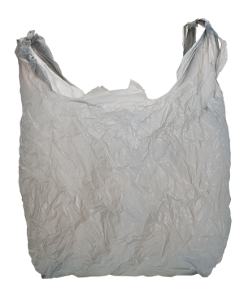 what do you think of this its for my school work?
Plastic bags
500 plastic bags are consumed in a year and only <1% are being recycled, this is damaging the environment. And this is because it is cheaper to make new ones then to recycle them. 1 ton of plastic bags cost $4000 to recycle which are then sold for $32 per kilo
Most of the un recycled bags end up in the ocean, 10% of the garbage washed up on us shores are plastic bags. This leads to the death of nearly 200 different sea life species. But this can be prevented by using cloth bags. If 1 of 5 people used cloth bags we would save 24 plastic bags a month, 288 a year, ant that is 1,330,560,000,000 a lifetime
Countries like Bangladesh, Rwanda, and other countries have banned or are close to banning plastic bags. China has banned free plastic bags, and Ireland have put taxes on plastic bags. Doing these things will surely stop the plastic bag pollution.
▼Scroll down for more questions▼
Answers (
2

)

vote up or down the answers
on December 07, 2017
on March 10, 2017