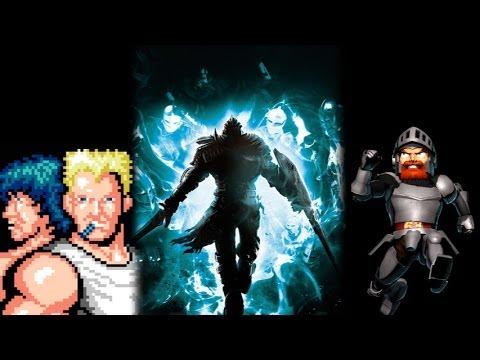 What is the hardest video game you have ever played?
If You Were Wondering The Hardest Video Game I'v Ever Played Is Dark Souls.
▼Scroll down for more questions▼
Answers (
2

)

vote up or down the answers

Answer Link
When I was a kid most games were difficult af.Im not even joking.I would power through and not read the instructions causing me to get stuck somewhere and lose.Chicken Little on Game Cube is a prefect example of how much I sucked.Now a days I win in video games a lot,but one of the hardest I've seen/played would be......Super Smash Bros. since I get really competitive and serious.
on March 24, 2016
Answer Link
Just about any horror game. My brain kinda shuts down, and I'm left staring at the screen, waiting for the jumpscare.
on April 21, 2017