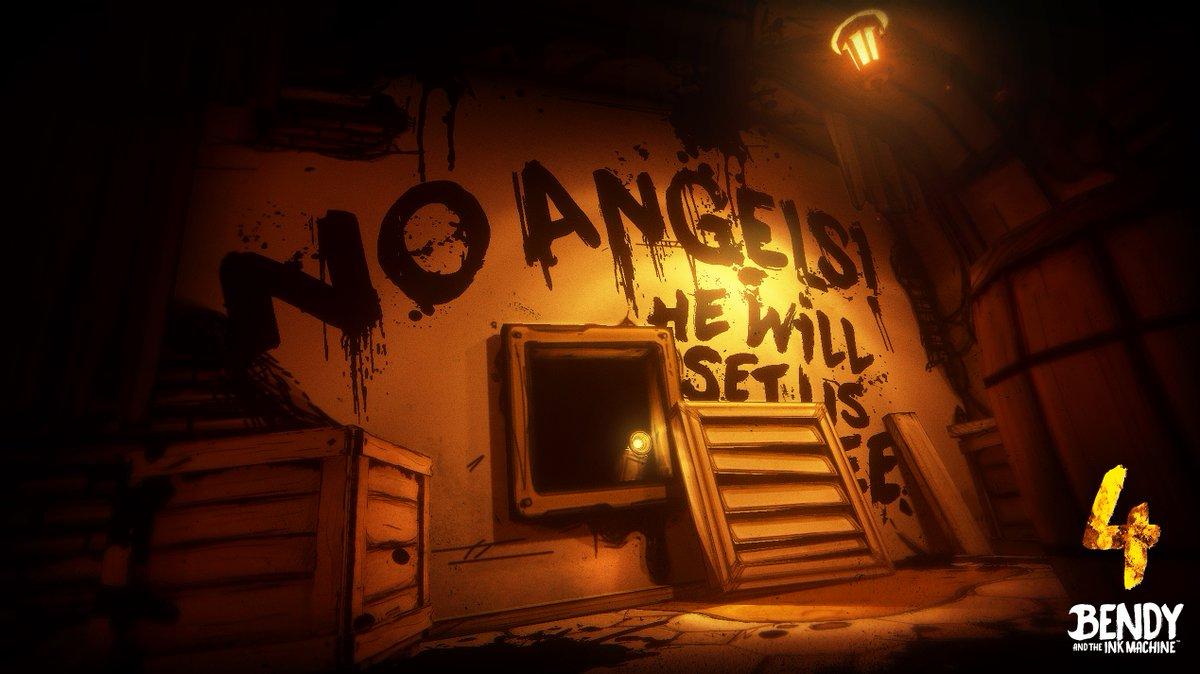 What do you think will happen in chapter 4 of BATIM?
Hey guys! I'm back and with this new qusetion about what might happen in chapter 4 of BATIM!

Bendy: My wife and I have seen the new screenshot (the one with the words 'No Angels' and 'He will set us free') and were super excited for it to come out! So we thought of askin' this question to you guys...

Me and Bendy: WE HOPE YOU ENJOY IT!
▼Scroll down for more questions▼
Answers (
4

)

vote up or down the answers
Me:idk man BUT I KNOW IT IS GOING TO BE AWESOME!!
on May 16
Chapter 4 is already out bro
on June 28, 2018
Hey there I know you may not be on here but I was wondering if I can use you characters or ocs for a batim story
on May 19, 2018
so mabye we may be in a place that has a lot of ailce angel but no bendy
on March 01, 2018