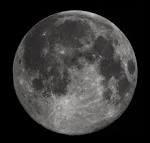 does the moon from legend of zelda, orcarena of time really pose a threat?
So, a giant moon is hurling at your village, huh? Everyone running around, panicing. Is it really necessary that someone "saves" a village from a lump of smiling spacerock?
▼Scroll down for more questions▼
Answers (
6

)

vote up or down the answers
Correction. The giant moon (not really that giant) is in Majoras Mask, not ocarina of time.
Answering that question yes. It is a huge danger. Imagine the dinosaurs the the rock that killed them.
Also try Watch Game Theory. (I think) it has good info on the subject as well.
on July 19, 2014
It is most likely the point of the game so if you wanna finish the game then I guess you do need to save the village also did you know that the word Lunatic is derived from Luna which means moon
on July 18, 2014
First of all, the moon is in Majora' s Mask.


Second, it is spelled *Ocarina*.
on August 14, 2015
on July 24, 2014
Oh well then. Le awkward moment
on July 21, 2014
Yes, the moon would kill you all.
on July 19, 2014