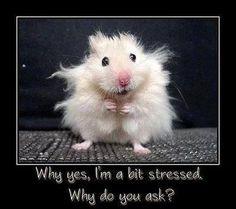 Can you help me be less self-conscious?
Whenever i'm around people (my family, strangers,relatives, even friends) i get so self-conscious of my looks, personality, and everything about me. .. I think it's because i was bullied so much in elementary school about everything. Or maybe it's because i am made fun of because my family isn't rich and i don't have expensive stuff or live in a big house like my classmates do (i get super self-conscious about that @ school too). Anyway, do you guys have any tips on how to be more sure of myself and be secure in who I am?
Thanks..
▼Scroll down for more questions▼
Answers (
2

)

vote up or down the answers
Just be yourself. If they don't like you, then they don't deserve you. If they are bullying you, either look at them boredly and ask "are you done?" or come back with a sarcastic comeback. (If you ever need any, I'm here.) show them you can do better than them. One day you'll be a celebrity and they'll look back with regret. You know the guy who plays Superman? He was bullied when he was young. Now he is famous and his former tormentors are trying to talk to him, but he brutally
See More▼
ignores them. they think you need nice clothes and stuff? Well, I think that a person shouldn't be judged by a stupid price tag. Don't change yourself because someone else doesn't like your uniqueness. They're just jealous. Keep your head up. Always keep fighting.
on September 27, 2017
Um... You could just don't let yourself fell self conscious, just when it comes to you, don't let it. Block it out. Um.....I don't have anything else's to say except for this, AVARDA KEDAVRA, become a dead body in Latin, don't mean it
on August 18, 2016