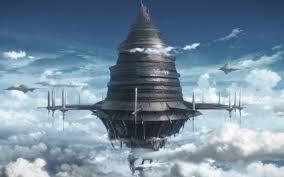 What To Put In Project "Aincrad"?
Okay, so I'm trying to develop a video game that's codenamed, "Aincrad". I've taken a free Operating System and plan on using all the code I can into a complex video game. Also, my dad has this really old server that my dad's work doesn't need so my dad and I have it. Long story short, what should I put in it?
▼Scroll down for more questions▼
Answers (
3

)

vote up or down the answers

Answer Link
on July 04, 2017
Answer Link
I would suggest something similar to SAO. It's, as you know, an open world RPG. Your game could have large mixtures of weapons ranging from modern weapons to simple clubs. Plus if it had a two perspective system like the old battlefronts, that'd be pretty awesome. Clans would be a must for one of these. I have more suggestions, but have to go do other things currently, hope my answer helped you brew extra ideas!
on February 09, 2016
Answer Link
How about a sci-fi one located in one solar system? The goal of the game could be to build weapons and fight mutated humans. Maybe? Is this what you meant by the question?
on July 14, 2015