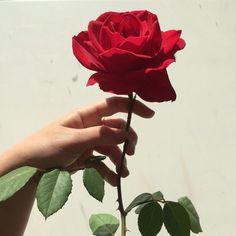 Do you like horror movies? >:^]
If so; why and, which movies do consider to be your favorites?
If not; what don't you like about them?

-personally, I adore them-
▼Scroll down for more questions▼
Answers (
8

)

vote up or down the answers
YAAAAAAAAAAAAASSSSS!!!! HAPPY DEATH DAY!!!!
on April 12, 2019
I LOVE HORROR MOVIES!!!!!!!!!!!!!!!!!!!!!!!!!!!!

My favorite horror movie is John Carpenter's The Thing, and I love Stephen King's It. Oh, and Chucky, oh, and Lake Placid, Oh and, okay, basically every horror movie that's ever existed.
on May 29, 2018
I like horror movies cuz I like to be scared. Plus they never give me nightmares so I don't have to worry about that. I don't like gore though *shudder*
Favorite horror movies so far: Hide and Seek/The Tooth Fairy (not the one with the Rock)
on May 26, 2018
I love them. I'm more of a paranormal horror movie girl hah
on April 05, 2018
I FRICKEN LOVE HORROR MOVIES
LITERALLY ALL OF THEM
Chuckie makes me cry tho bc I have a huge phobia of dolls--
Oof
Some of my favourites are Both of the It movies
Basically anything w clowns or sharks
Sharknado is considered a horror movie-
See More▼

ALSO ALL OF THE SAW MOVIES
E S P E CI A L LY THE NEWEST ONE, JIGSAW BC OF THE H U G E PLOT TWIST HOLY CRAP
S C R E A M
on February 18, 2018
Ghostfaceo you like horror movies
Me:hell no bitch!
on February 18, 2018
on February 18, 2018
ehhh, i like horror movies that aren't too gorey ^^'
sorry! its just anytime i watch a horror movies i begin to cry, my heart starts pounding fast, i hyperventilate
i get scared easily i can't take horror movies but some are really good at storytelling and fun to watch with my bro :'00
on February 18, 2018