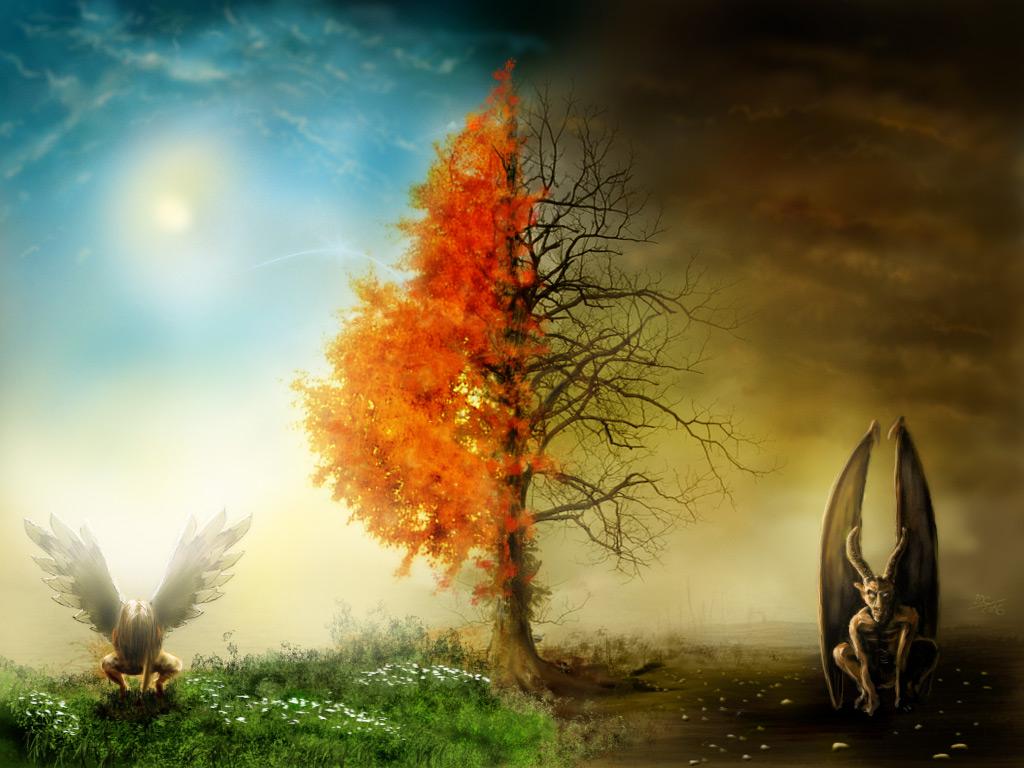 What do you think Heaven looks like? Or Hell?
I think Heaven wouod look like a buetiful meadow, with a nice town. In heaven you feel at peace, and its like your at a neat little town where all is at peace.
Meanwhile, I think Hell looks like this: a dark place, with flames fuming out of the ground. A few stone shacks here and there, and skulls and skelotons every were with stone ground thats glowing. It has a dark and seriois feeling.
▼Scroll down for more questions▼
Answers (
6

)

vote up or down the answers
Heaven= A cloudy city controlled by good people. No fear, no worries, and no sadness
Hell: A city on fire
Emoji:
heaven: 🌁🗻⛩⛲️⛲️⛲️
Hell: 🔥 🔥🔥🔥🔥🔥🔥🔥🌆🔥 💨 💨 💨 💨💨💨💨🔥💨🔥🔥🔥💨🔥💨🔥🔥😭
on December 31, 2016
I imagine heaven on earth to be like: me with a book in one hand, food on the other, swinging on a hammock.
Hell: torture chamber. Or maybe just existing. Can you imagine doing nothing for millennia, forever alone, literally?
on August 07, 2016
rencarnation, Jesus will glorify our old bodies, and they will be perfect at the end of time
on March 21, 2016
heaven obviously has the 3 persons of trinity-father, son and holy spirit... angels adoring God, etc.
on March 21, 2016
heaven= better than you could ever imagine


hell = eternal fire and suffering
on March 21, 2016
i think Heaven would b a big place with white mist everywhere and a bit golden fountain right in the middle. Jesus and God r sitting at the very front in thrones and there r angels playing harps and singing. i think Hell is burning with fire and there is no music playing and the devil is sitting at the front in a big black throne
on March 20, 2016