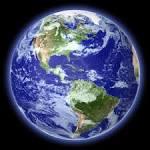 why is there gravity?
It keeps us on earth, keeps elements in place, heck it imprisones everything. Why does it exist, and if its caused by mass, why isn't there gravity in space, since its huge.
▼Scroll down for more questions▼
Answers (
3

)

vote up or down the answers
Well because, if we didn't have gravity we wouldn't have air and if we didn't air we wouldn't breathe and we don't breathe we die and we die we never exist :3
on August 28, 2014
If there was no gravity, you would drift off into with no way of moving. Also, your muscles would waste away and all the problems astronauts get in space would happen. The Earth has gravity because it's a planet, so it's big enough to have its own gravity field.
on July 27, 2014
on July 26, 2014